The most commonly accepted starting point for a modern cocktail is 1806, a date when the term "Cocktail" was first defined for the general public. "Cocktail, then is a stimulating liquor, composed of spirits of any kind, sugar, water & bitters," goes the well referenced prose.
You may note that the recipe is strikingly similar to what's now termed an 'Old-Fashioned'. In no way does this mean that drinks composing bitters, sugar and hard spirit were not being consumed prior to 1806 – 'cocktail' was actually mentioned in print in a London newspaper in 1798 – it's just a fortuitously descriptive point in history at which to begin.
Since 1806 cocktail culture has exploded along side social evolution and drinks evolved from fashionable tastes, changing styles and some say the pace of life.  In 1862 Jerry Thomas cemented many of these popular styles in his book The Bartender's Guide thus cementing categories to which we still reference today.
By understanding the drinks listed forthwith, so-called our Cocktail Keys, you'll have the tools to unlock the mystery of many modern 'mixed drinks' and to create your own well-structured cocktails.
Compiled by Edward Washington
Drinks styled by Simon McGoram & photographed by Steve Brown and Rob Palmer
ADVERTISEMENT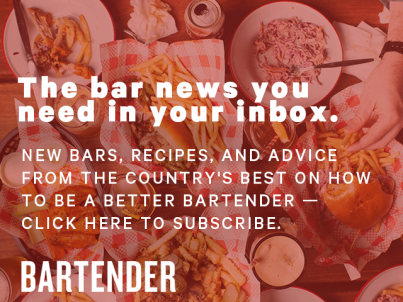 &nbsp
The Punch (early 16th century)

The earliest descriptive reference to Punch is from 1638, so there's been plenty of time for this mix to come and go on the social scene. It is now however firmly back in vogue and bartender's interest levels are peaking. It's not simply a matter of a flowing bowl filled with ill-thought through liquors however, indeed  according to David Wondrich any such mix would only be worthy of a lower case 'p'. Correctly concocted a real Punch is a perfect lady – polite enough to introduce to your mother, but with a wild side that certainly won't leave you bored.

G'nTea'd Punch

120ml Jasmine tea infused gin
60ml Massenez Pomme Verte
60ml Crème de Peche
40ml sugar syrup
120ml pink grapefruit juice

*Pour ingredients into a Punch bowl over large cubes of hand cut ice & stir. Garnish with Alabama mint springs and grapefruit zest.

The Den, ivy, Sydney
The (Ale) Flip (late 16th century)

First referenced by the Oxford English Dictionary in 1695, Thomas later wrote, "the essential in 'Flips' of all sorts is, to produce the smoothness by repeated pouring back and forward between two vessels". While this is a technique that is oft now substituted by shaking, original Ale Flips were a mixture of spirit, ale, and sugar frothed by the insertion of a hot iron rod. By 1862 Ale Flips consisted of, ale, spirit, eggs, sugar and nutmeg. Pour warm mixture between two tankards to achieve desired texture and serve with nutmeg across the top.

Auld Man's Milk

1 bottle of dark ale
2 egg yolks
1 pinch cinnamon
1 pinch fresh grated nutmeg
1 pinch ground ginger
1 tsp brown sugar
60ml Talisker 10 single malt Scotch

*Heat ale and spices in pan. Neat eggs and sugar and gradually add boiling ale to the egg mixture (continue to stir). Place all back into pot and stir until almost boiled. Add Scotch and pour between two tankards.
The Milk Punch (18th century)

Milk Punch in a Punch bowl and Milk Punch in a glass are two entirely different things according to Wondrich, who's a downright authority on the subject. The former needs to be more stable, thus the milk is deliberately curdled and strained out before serving in a communal bowl. In the latter (and pictured here) the drink has a much shorter shelf life owing to its single serve nature, thus a good shake to produce an impressive creaminess will suffice.

Don't be fooled by the name however: "Milk Punch is the surest thing in the world to get [you]…so fearfully drunk…you won't know whether you're a cow, yourself, or some other foolish thing," stated the Brooklyn Eagle in 1873. Testimony to its popularity on the social drinking circuit.

A Classic Milk Punch

30ml VSOP Cognac
30ml dark rum
10ml Pimento dram
10ml vanilla infused sugar
120ml full cream milk

*Combine all ingredients in an ice shaker and shake briskly for 15 seconds to achieve a creamy foam. Pour over crushed ice into a large goblet. Garnish with a little fresh grated nutmeg. NB. This recipe can also be served warm – and it delicious!
The Cocktail (early 19th century)

"The 'Cocktail' is a modern invention," said Jerry Thomas in 1862 who listed a number in his 1862 book, "[it] is generally used on fishing and other sporting parties." While you might not see too many Martinis or Old-Fashioneds polished off at the cricket these days, you'd be sure to expect a healthy kick from this category. Notes: Subtle flavour additions and a good stirring technique will benefit you when making this drink and it's the inclusion of bitters that makes this drink unique.

Glasgow Cocktail #2

50ml Chivas Regal 18 blended Scotch whisky
15ml Dolin de Chambery dry vermouth
5ml Ricard pastis
1 dash Peychaud's bitters

*Add ingredients to mixing glass and stir down over chunks of ice. Serve 'up' and garnish with a lemon twist.
The Cobbler (mid 19th century)

Such a simple concoction to create Jerry Thomas considered that it didn't take much skill to knock together one of these tipples. What is necessary however is ready access to seasonal fruits for the garnish. "It is necessary to display some taste in ornamenting," Thomas explained. "Suitable to an epicure."

The most captivating of Cobblers – the Sherry breed – was a well known tipple in Sydney in 1855, and could be easily procured at Café Francaise on George Street. Other wines can be substituted pending availability and taste.

120ml dry Olorosso or Amontillado Sherry
15ml sugar syrup
2 to 3 slices of orange

*Add ingredients to a shaker. Fill with shaved ice, shaek well and pour into a fancy glass. Cap with more shaved ice and ornate with seasonal berries. Imbibe through a long straw.
The Collins (mid to late 19th century)

It is often recited that this particular drink sprang from The Great Tom Collins Hoax of 1874, a public joke that involved a person telling an acquaintance that a man named Tom Collins was talking bad of them in a near by bar. "You'd better see him as quick as you can", went the line, "for he is talking about you in a very rough manner and calling you hard names."

On hearing this, the aggrieved would head to the bar and demand to meet Mr Collins. Alas, no-one was there by the said name and the person who was the centre of the joke was publicly mocked. Jerry Thomas is thought to have captialised on this prank and a Tom Collins recipe first appeared in his 1876 edition of How to Mix Drinks [etc]. Simply add the ingredients over ice, the carbonated mixer last, and stir. NOTE: a 'Fizz' is simply a shaken Collins cocktail.

The South Side

60ml gin
30ml lemon juice
15ml sugar syrup (rich 2:1)
6-10 mint leaves.
Carbonated beverage

*Add ingredients to a shaker, add ice and shake briskly. Strain over ice into a highball glass (double strain if you have to), top with a splash of soda and garnish with a fresh sprig of two of mint.
The Highball (mid to late 19th century)

This category is a base spirit that's lengthened with a larger portion of mixer. At it's most basic the Highball can be a tall Scotch and Soda, or slightly more modern and appetizing like the La Batanga (pictured). Simple and refreshing this style of drink is often associated with the development of highspeed rail travel where dining coaches would serve tall drinks while 'highballing' or speeding along the rails. There is also a railroad sign called a Highball that indicates a clear track ahead for the driver to proceed, so the link has some credit.

La Batanga

60ml Blanco Tequila
Half a lime
Bottle of cola to top
Flaky sea salt to rim glass

*Rim large Highball and add ice and ingredients. Stir with a large knife and serve.