Regular Bartender contributor Nick Reed has left his post running the bar at venerable Melbourne cocktailing institution, 1806, to return to his hometown of Geelong and  set up his own bar. Strasse Bar, as the project will be called, draws upon German influences for its design, said Reed.
"We have decided to call it Strasse which is German for street," he said. "We are going to give the place a distinctly German industrial feel complete with street art, and combine that with a multinational street food offering and a boutique beverage selection. High quality service and product within a laid back and informal atmosphere."
The bar will be located within the Barking Dog on Pakington Street, Geelong, and is a venture between Reed and his best friend, Paul Marinelli. The design work is being done by Georgie Mann and they hope to be open in the first week of November.
ADVERTISEMENT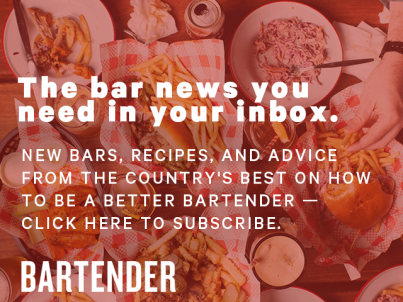 &nbsp