Alex Ross is a familiar name to Australian Bartender readers. The hospitality veteran was behind the seminal Melbourne cocktail bar, Ginger, and has been an influential presence on the Australian bartending scene ever since. We heard from her for our June issue when she was in her former role as group operations manager for the Next Week Group, which had Ross overseeing rooftop bar Goldilock's, two level restaurant Mr Kwok, and newly-opened cocktail bar, House of Correction — all housed in the same building. Here, lightly edited for clarity, is Ross' account of a typical day on the job.
7AM:
Alarm goes off, and I hit snooze twice. By the second snooze the dogs aren't having it, they want permission to get on the bed for morning cuddles — it's our routine. About 30 minutes of cuddles while I check all internet activity that happened while I slept. Melbourne Bartender Exchange (MBE), work Instagram, work Facebook, personal Facebook, emails, it always seems a little frantic the moment I take my phone off airplane mode in the morning. Shower. Head to the train station.
8.30AM:
Grab a coffee and walk into work. Wave hi to noodle chef, take a quick walk through both levels of Mr Kwok to inspect last night's close, and to check a potential leak in ceiling of Level 1. Up to Level 4, House of Correction to inspect that close, then on up to Goldilocks on rooftop. A lot of activity this morning, I have the lift guys on the rooftop installing a new motor in the dumbwaiter, one of my booze wholesalers dropping off and picking up some furniture and stock. I'm trying to decide where my morning 'office' will be. I'm torn between super comfy bar stools and quiet in HoC, or a glorious sunny morning and ambient city sounds on the rooftop. My bum wins. Plus HoC has filtered sparkling water on tap!
9AM:
I love my mornings, they're my most productive time of day. They are quiet and it's generally the calm before the storm (before everyone arrives and I get bombarded). Emails first and then I hit my to-do list. I find that if I don't have a to-do list, shit just doesn't get done. I like it handwritten (I know, old school) and I love crossing it off or tearing completed pages out of my notebook. I've got about one and a half hours before the Mr Kwok team arrive for the day, I've got a lot to do before then.
10.30AM:
I head down to talk to the venue manager at Mr Kwok. We discuss maintenance issues, cleanliness, service, kitchen, the new Foodora package awaiting set-up, finishing touches and additional details for the Mr Kwok website I've been building and am aiming to launch today, plus a quick chat on some marketing activation ideas we've been brainstorming. Mr Kwok opens at 11am, I need to leave them to their service.
ADVERTISEMENT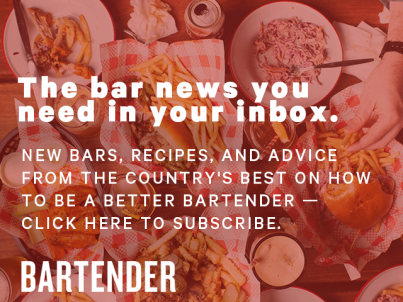 &nbsp
11.15AM:
Back to my quiet space in HoC. I finish off the last five weeks' worth of weekly reports so that I can sign them off and email them. I would normally do these reports every week, however with the opening of HoC last month, it was just too hectic. Plus, there were technical issues with our POS causing limited access to back-end data. These reports are very detailed. I like to overcomplicate things for myself but I believe strongly in complete transparency and accountability. My employers deserve both, it helps build trust in our working relationship. It's also imperative because it helps us identify where the weaknesses are in the business.
12PM:
Goldilocks Rooftop Bar is open. My tummy is grumbling. I really should make the effort to eat breakfast one day. It's definitely time for another coffee. On my way downstairs the lift guy wants my attention. We sort out the requirements requested by the MFB as part of the building's fire safety and evacuation procedures.
12.30PM:
Finally free to go get coffee. I'm feeling today is getting away from me already so I grab some lunch to go while I'm there. While waiting for my order I have a moment to check MBE on Facebook, I return a handful of messages I haven't gotten to yet, and book in meetings with two of my BA's. I get back to the Denyers Building, three out of four of our businesses are open and in full swing lunch service. My signage guy is in HoC when I get there, he's there to fix some final outstanding items from the build. Then back down to Kwok, the VM has hooked up our Foodora, I get a quick run through and head back to HoC to finish the Kwok website and drink my — now cold — coffee.
1.20PM:
Scoff most of my lunch. It's also cold. Standard.
1.30pm:
Lovely visit from Dan Woolley. We talk whisky, of course. Fire services guy arrives, walk through site and get him on his way to service the extinguishers.
2PM:
My peace is well and truly over, time for some Tom Waits. I'm still trying to finalise this damn website, field calls and reply to emails, the fire guy's wanting attention again, delivery guy wants my signature, trying to book a sparky for a small job on the rooftop, chat with the boss regarding the weeklies I sent through. My phone finally gives in, it's time for a recharge. I'm surprised the battery lasted this long… must be a slow day! Lift guy is back. Phone goes off again.
3PM:
HoC team are in. VM Dave Smillie and I discuss booze, next month's cocktail menu, staff, some operational stuff, and then we are back with our noses in our laptops.
3.30PM:
A very tense phone call with my dog's useless (and now, former) vet. I'm surprisingly calm.
3.35PM:
Shot of tequila.
4PM:
Multiple visits from lovely people: Dick Blanchard, Andy Young, Lewis Halls, Rob Wilkie. I cave, it's time to drink gin. I'm still trying to get this website published. It's ready to go, just have to link it to our domain. I give up on that as my visitors are too charming to ignore. Instead I play host and surreptitiously try to stock up on a weeks worth of Instagram posts for Mr Kwok and House of Correction so that I can have a peaceful week off next week. Roy Ayers on the speakers sparks a conversation about our mutual love of funk, soul, and old R&B music. This then leads to a conversation about one of my great loves, Gil Scott Heron, his life, death, music, poetry, and his bravery in calling out all the BS in American politics at the time. He would have had a fucking field day with Trump, could you imagine? All the while I'm still trying to post my arvo Instas for Kwok and HoC, pull together content for the following week, and juggling texts from the boss.
4.45PM:
Success! The website — www.mrkwok.com.au — is live! I'm a little chuffed as I've never done one before. More gin. Check MBE. Delete a couple of posts. The join requests have edged up to 140 (since I'd cleared the list last night), I don't have time to go through them.
5.30PM:
Extended chat with VM from Mr Kwok. Further discuss items from this morning. Once he's gone, I stick all we discussed in a group email. The Willy-G boys convince me it is Southside o'clock. It totally is. It goes down nicely with the marketing crud I have to read over from this TV production agency regarding shooting a spot at HoC.
6.30PM:
The bar is pretty much full and I'm the only loser still sitting at the bar working on my laptop. Briefly cast my eye over Goldilocks menu for release next week, I'm too distracted. Boss man is in and we discuss contractor issues and some operational items. Supplier emails, emails to architects & builders from our recent build. More gin.
8.15PM:
The realisation is hitting me that next week possibly isn't going to be the peaceful week off that I'd hoped for. I create new to-do-list for my return to work. Pack up my stuff, say my goodbyes to team HoC and team Goldi's then head to the train station. I catch up on work social media and MBE on the train, pick up some takeaway in Yarraville Village (there's no way I'm cooking tonight) and head home.
9.30PM:
Home. Couch. Dogs. Food. I put my phone on silent (and on charge again). Done.