Savile Row
667 Ann St, Fortitude Valley
IT'S FAIR to say that Brisbane's Fortitude Valley has been a tough environment for operators, and the recent need for ID scanners to enter late-night venues has only made it more difficult.
Given all that, it's refreshing to see a top-quality operator move into the Valley with the aim of fighting the good fight, with a considered cocktail offering, and a grown up environment (that handily trades until 3am).
Martin Lange, who you may know from Brisbane bar, Cobbler, has opened Savile Row with business partners Trent Goodwin and Kahn Mills. They're stocking the bar well, with some 900 bottles on the back bar. Stairs take customers up and around the bar, to booth seating and spaces for couples, all of which look down on the bar below.
"It's a very interesting space because it has a lot of focal points," Lange says.
ADVERTISEMENT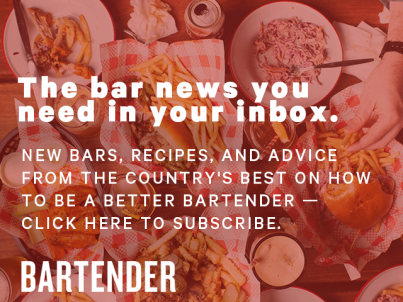 &nbsp
The idea behind the bar is a simple one, Lange says. "Just cocktails and spirits," he says. It's not a whisky bar — though given Lange's fondness for the stuff, there'll be plenty of that. It's not a gin bar, either, despite having plenty of that spirit on hand as well.
No, it's just a great bar. Take a look below.