Stir down all ingredients over good ice and strain into an old fashioned glass.
Recipe by The Gresham, Brisbane.
"In the 1840s the first Queensland free settlers arrived on the Artemesia, a barquentine built in Sunderland, England, and captained by one John Prest Ridle. This would mark the beginning of a new lives for many, as she found land in Moreton Bay in December of 1848."
There's a bar inside the award-winning Brisbane bar, The Gresham, and it's called The Drawing Room. If you've been to The Gresham you'll know that you can get a great cocktail, but you're more likely to be drinking a great beer and a whiskey or three — it's just the feel of the place.
But in The Drawing Room the focus is on cocktails, and in particular a number of the bar's own creations.
The Drawing Room cocktail list draws heavily on the history of Queensland for its inspiration and for its ingredients and tells the story of the state while it's at it. It's all there for you in their brief introduction to the list:
"The following drinks are a liquid history of our fine state, Queensland. We have designed drinks to match historic events in Queensland's history, both good and bad, but all of them important in making us who we are; the proud, "state-riotic" people of the Sunshine State."
The list is structured along a timeline, from settler days of Queensland in 1848 up to Joh Bjelke-Petersen days through the 1980s — and the 1988 World Expo — and on.
ADVERTISEMENT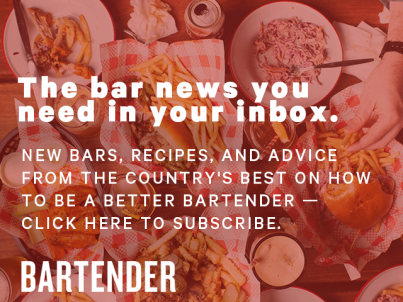 &nbsp
Take a look at a couple of drinks from the menu here, and look at a sample of the menu yourself below.
Stir down ingredients with ice.

Strain into a chilled Martini glass.

Garnish with a lime twist.
Recipe by The Gresham, Brisbane.
"The 2011 & 2013 floods tested us greatly as a state, a city, and as a people. 1974 was our worst in history and sadly claimed many great historical buildings due to the damage, including our namesake, The Gresham Hotel. However, "Black February" as it is known, would devastate Brisbane and surrounds at a time when we were barely equipped for it, in 1893."