Matteo Downtown is the new Sydney restaurant and bar from The Adore Group, whose owners (Adam Abrams, Orazio D'Elia, and Eddie Levy) have a hand in some of Sydney's most loved venues (Kittyhawk, Lobo Plantation, The Island and Da Orazio come to mind).
Located in the CBD on Bond Street, their taking their cues from bars and restaurants of Milan and Rome, they say, with an emphasis on all day dining and drinking.
There's a big embrace of traditional aperitivo culture, where for a couple of hours from 4pm each day you'll be able to grab a drink (you should really grab a cocktail, if you ask us) and snack on the complimentary eats — the way it's supposed to be.
And their bar manager, Maurizio Furiani has pulled to gather some eclectic Italian spirits and liqueurs (you'll be able to put some Italian malt whisky in your face here), along with some Italian-inspired cocktails and a wine list including Italy's greatest hits (anyone for Barolo?) and organic Italian white and red wine on tap.
ADVERTISEMENT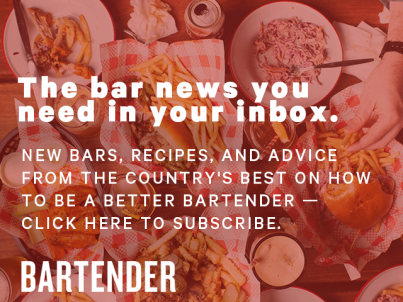 &nbsp
You can find Matteo Downtown at 20 Bond Street, Sydney and hit them up on the interwebs at www.matteosydney.com. They're open Monday to Friday from 7am to midnight, and on Saturday's from 5pm.
Take a look at the venue below.