There are few Champagne cocktails that have enjoyed the success that this little number has; a gin infused libation named after the French 75-mm field gun.
As with many potent potables of note, there has been some debate surrounding its exact ingredients and construction. Some say the drink should be served in a champagne flute, others claim that it is merely a Tom Collins topped off with Champagne and many would argue that being French the drink should rightly contain Cognac not gin, although most attest that it's not even French at all.
It is easy to get bogged down in the mire that is cocktail history, but this is a beverage that has stood the test of time on its own merits not a colourful back story (Wikipedia suggests that a French American fighter pilot with pet Tiger named "whiskey" invented the beverage during the Great War, however, this claim is uncited).
Use a quality aromatic gin when whipping this up and a decent dry sparkling wine. If you want a more luxurious potion use a 'new wave' premium gin (like Hendrick's, Tanqueray No. Ten, Aviation or Miller's to name a few) with the French stuff, we've gone for the new Beefeater 24 with Perrier Jouet NV.
ADVERTISEMENT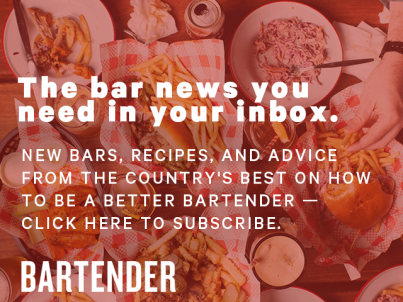 &nbsp
Add lemon juice, sugar and gin into a shaker.

Shake briskly with ice and strain into a highball filled with freshly cracked ice.

Top with Champagne and gently stir.

Garnish with a lemon twist and a cherry.
Recipe adapted from Ted Haigh's Vintage Spirits & Forgotten Cocktails (Deluxe Edition).