If we're talking coffee in cocktails — and this month we are — it's worth noting the continued popularity of the Espresso Martini aka the Pharmaceutical Stimulant. For those of you unaware of that drinks, etymology, here's a recap: the Espresso Martini was created during English bartender Dick Bradsell's time at Fred's Club in London during the 1980's, and started out life as a drink served on the rocks and called a Vodka Espresso. The story Bradsell tells is that an American model asked for a drink that would "would wake me up, and fuck me up."
When Bradsell worked at Match Bar, the drink became the Espresso Martini and served up, before finally being renamed the Pharmaceutical Stimulant when he worked with British bad boy artist Damien Hirst on the bar, Pharmacy.
But you don't have to stick to the Espresso Martini if you're using coffee; we've seen delicious Cold Drip Negroni's of various stripes, and an old recipe for a Cold Drip Manhattan from The Wild Rover in Sydney has been one of our favourites for a long time.
That is, until we came across this recipe from The Wild Rover; their Cold Fashioned is a rich coffee take on that oldest of cocktails, the Old Fashioned, and it's a good one.
They take whiskey (we've used Irish) and add to it some cold drip coffee, chocolate via creme de cacao, and something which we think is what makes the drink so damn delectable: a little Averna. We tried the drink Cynar in place of the Averna, too, and we reckon it works just as well.
ADVERTISEMENT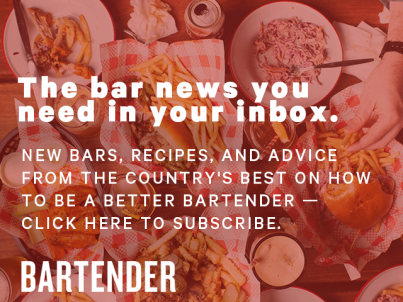 &nbsp
Stir down all ingredients over ice.

Strain over a large cube of ice in an Old Fashioned glass.

Garnish with an orange twist.
Recipe adapted from The Wild Rover, Sydney.