The Master Distiller of Beefeater Gin, Desmond's botanical career began In '69 when he took a job at The Plymouth Gin Distillery where he worked his way up from being assistant distiller to distillery manager, as well as working briefly on whisky in Scotland before taking his role of master distiller for Beefeater in '94. Having taken care of James Burrough's 1820 recipe for Beefeater London Dry Gin for so many years, in 2008 Desmond created his own masterpiece the new Beefeater 24.
1. Is this your first visit to Australian shores?
I have not visited Australia for a number of years.  I am really looking forward to returning in September.
2. What have you heard about the local bar industry?
ADVERTISEMENT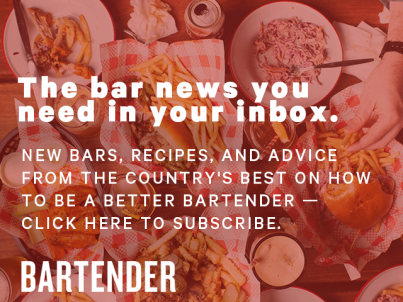 &nbsp
From what I hear, the bar scene in Australia is thriving and is definitely part of the world-wide movement towards high-end style bars and knowledgeable bar staff.
3. What do you hope to accomplish during your visit?
Firstly, to see first hand what is new in the bar scene,  Also to help promote the new Beefeater 24 Gin brand and get peoples reaction to it.
4. What is it about gin in particular that you love?
Gin is such a versatile spirit.  Although the traditional Gin & Tonic is a well tested and a popular combination, there are so many other ways to enjoy gin.  The re-discovered interest in gin based cocktails is very exciting.
5. Now you've been with Beefeater since 1994. What has been your proudest moment while working as Beefeater's master distiller?
Being asked to develop a new Beefeater super premium gin has to be the high point. I created Beefeater 24 gin late last year and was overjoyed when it was awarded the Trophy for best gin in the International Wine & Spirits Competition (IWSC) just a few weeks ago.
6. What is your favourite way to enjoy Beefeater?
In good company, in good measure and in good spirits.  My favourite cocktail at the moment is the Negroni – a classic blend of quality ingredients with a fine balance of flavour.
You can catch Desmond Payne presenting Master The Craft & Beefeater Gin Mixology Master Class at Sydney BarShow on September 22 & 23, 2009.