This product was featured in the February issue of Bartender magazine.
Iconic Spirits is supplying bartenders Australia wide with some new products of high quality and great pedigree. Giffard's premium French liqueurs are perfect for the savvy bartender. Two years of research & development were necessary to create this range of seven natural liqueurs made with the finest ingredients and their specialties include; Menthe Pastille, as well as both classic and fruit liqueurs. Each of the Giffard liqueurs has a unique and secret recipe and no additives.
The flavour simply comes from the carefully selected fruit and offers a strong and natural aroma. Complimenting Iconic's new liqueurs range is Bob's Bitters. This bespoke range of bitters are made using natural, fresh ingredients with the finest quality spirit base. With over 10 styles to choose from any creative bartender worth his or her shaker should be looking to add some to their bar.
For further information contact Iconic Spirits on 03 9525 5882
ADVERTISEMENT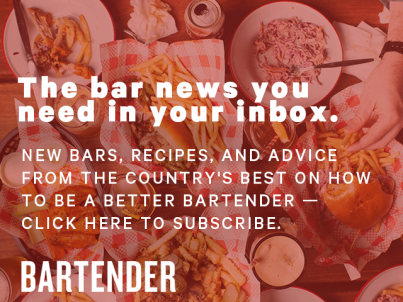 &nbsp