This News Item featured in the April issue of Australian Bartender
Perth is continuing to hot up with El Publico set to be up and running by the time this issue is doing the rounds. The new contemporary style Mexican venue is a collaboration from Paul Aron (ex-Greehouse), Michael Ford (ex-Der Raum & Catina 663) and Alex Cuccovia (ex-Cantina 663) and will look to bring a fun, up-tempo tippling atmosphere to thirsty Perthites. James Connolly (Top 11 finalist at the Bartender of the Year Competition in 2011) is heading up the bar and is excited about what El Publico will be offering.
"It translates to 'the meeting place', Connolly told Bartender, "and we'll be offering a modern take on traditional Mexican foods – not a 'Tex Mex' style of Mexican. Authentic." The three owners spent a month in Mexico taking in the sights, sounds, flavours and the spirits in order to get the right vibe for their venue, and Connolly says this trip has translated into a very firm understanding of what they will be serving up and the way in which they do it.
"We'll be emphasising the fun, it'll be tongue-in-cheek," said Connolly, "the music will be a mix of rock n' roll, Mexican gangsta-rap etc., there will be a big range of Tequila and Mezcal from the big boys to the lesser known ones – plenty of interesting stuff." Connolly said that while he hasn't had a chance to visit Sydney bar Tio's Cerveceria he had heard a lot of good things about it and that they would both probably be of a similar vein with the spirits flowing freely.
ADVERTISEMENT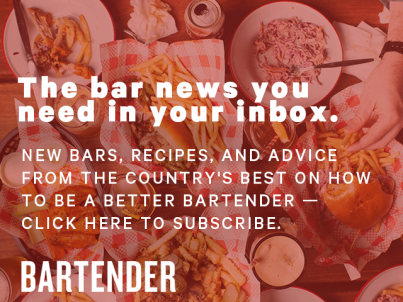 &nbsp
El Publico, 511 Beaufort St, Highgate.