This News Item featured in the June issue of Australian Bartender
In exciting news Paul Fitzsimmons and Owen Westman (l-r above) owners of the Collection Bar (Melbourne) have booked a stand at this year's Sydney Bar Week so that they can show off their recently launched handmade syrups to thousands of avid drinks consumers and hordes of bartending professionals.
"The Collection Syrup Co. products are honest syrups," said Westman when talking to Bartender about the range. "They are what they say they are. They are an exact replica of what would be made at home or by a bartender. You won't see the word flavouring or colouring on the package because they're not in it."
With a determined trend in bespoke cocktail products now more obvious than ever, Westman knows that good quality products are often hard to hunt down, or to make yourself. "I hope to provide the community with products that have not been available to them for a long time with ingredients that show up in old recipes but have been impossible to find and difficult or time consuming to reproduce – and at a reasonable price."
ADVERTISEMENT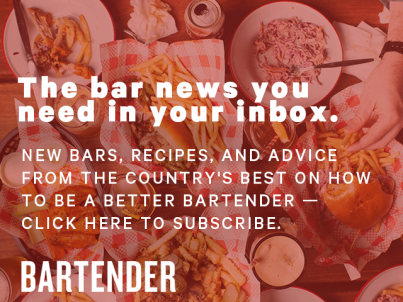 &nbsp
Some of the range on offer includes, Pineapple Gum, Raspberry Gum, Orgeat and Gum Syrup. "The palate is not adjusted or artificially balanced using citric acid, we leave that up to the person making the drink," Westman explains. "There are no preservatives so they are not designed to sit on the back shelf for years. But as a good friend of mine once said, if it don't go bad, then it wasn't any good to begin with."
Check out thecollectionsyrupco.com for more info or catch them at Sydney Bar Week in September – have you booked you pass?