by Sam Bygrave
The Kings Cross hospitality community gathered, Tuesday 4 September, outside Hugo's Lounge to voice their concerns over the state government's proposed restrictions for the precinct. The gathering was organised by a coalition of operators and addressed by Dave Evans (of Hugo's Bar Pizza). The organisers want further consultation with the government before the regulations are implemented.
"It's understandable that the governement, council want to respond [to the death of teenager Thomas Kelly]," said Evans, "of course they do – so do we. There's a problem with security on the streets of Kings Cross and it's high time we fixed it."
But the proposals were inadequate, said Evans, and could affect jobs.
ADVERTISEMENT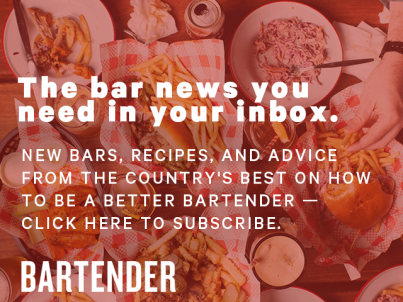 &nbsp
Evans said the restrictions included "no alcohol served in the last hour of operation, no buying rounds of drinks for your friends, no cocktails or bottles of wine after certain times, and two new RSA marshalls to guard late night restaurant patrons in addition to the RSA-qualified waiters, waitresses and managers we already employ. "
Evans said that times had been hard in the industry since the global financial crisis took hold. The proposed restrictions would only put hospitality businesses at further risk.
"The proposed trading restrictions by the government would hit dozens of Kings Cross businesses hard, potentially affecting hundreds of jobs," said Evans. "Let's not forget we're talking about hospitality staff, many of whom are students, who work at night to fund their studies. If we cut back their hours, how would they pay their rent?"
Speaking to reporters, Evans said: "Most venues in Kings Cross over the last four to six weeks have had a decrease in business, and 10 – 20 per cent, because of what's happening out there. What we don't want to have happening is, for the staff, and for ourselves obviously, is that that continues or gets worse." Due to this slow trade, Evans said, and despite trading for eight years he has reduced Hugo's Bar Pizza's opening hours. "We've closed one extra night a week and those staff have lost those shifts. And you know, it affects everybody."
There were many issues involved, argued Doug Grand, CEO of the Kings Cross Accord. "Kings Cross has obviously got a number of issues," said Grand, "one is pre-fuelling … people who come here already drunk and are refused entry for intoxication. They mill around the streets because there's no transport and they can't get out – sometimes they wait three hours for a cab and they get into mischief and it's blamed back on the premises."
Asked why Kings Cross had been singled out, Evans said: "Kings Cross is probably one of the biggest precincts of entertainment venues in the state so it sort of makes sense for it to be included, but then so should all the other precincts. "All of the venues, restaurants, hotels, nightclubs, and even the Holiday Inn, an accomodation venue, have all been bundled up into one group. It doesn't make any sense."