Compiled by Sam Bygrave
We were beginning to think that the day was cursed. The cigars for the tasting had seen three different post offices but never the one they were meant to visit, which meant a last minute dash into the city for replacements. The spirits trickled in in good time but for one or two – yet they made it in the end. Then as we prepared to leave Bartender HQ and decamp to Grasshopper the wind blew and the sky darkened. It looked like rain; there would be no cover at Grasshopper. Luckily Cohibar had room for us and the rain held off; the afternoon proving to be a blessing and not a curse.
Joining us were Australia's leading cigar writer, Samuel Spurr; Dr Phil Gandevia from The Roosevelt; Sebastian Soto from The Baxter Inn; John Toubia of Grasshopper; and Ollie Light representing our hosts Cohibar on the panel. We asked Sam about the idea that a cigar's flavour changes throughout a smoke.
"There's two schools of thought," said Sam. "Cuban cigar makers and people who love Cuban cigars would argue that there's three parts to a cigar. The first third, the second, and the final third. They argue that a cigar can change in flavour throughout the length of the cigar, especially toward the end where there's less air travelling down the cigar so you're getting a lot less air on your palate as the tobacco is flowing through. A lot of non-Cuban cigar manufacturers disagree with that and say that's just the Cubans making up furphies. They argue that if they make a blend it should taste that way consistently throughout the cigar."
ADVERTISEMENT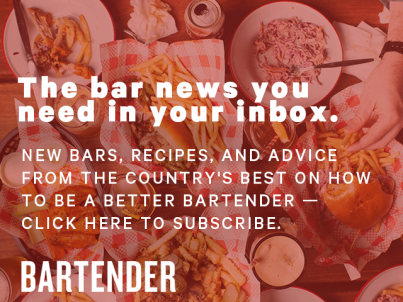 &nbsp
Right. Best we get to tasting then.
Bundaberg MDC Dark Oak
The Bundaberg Dark Oak was the odd one out, being the only rum for the panel. There's a definite effort to place the rum in the premium category whilst retaining that signature Bundaberg note, as Ollie noted. "It's kind of there, that old Bundaberg flavour" he said. "It's got some nice kind of fig, raisin initially on the nose. Heavy molasses," said Phil. But he found that the oakiness of the rum wasn't working with his cigar. "Because [the cigar] is oaky it becomes too much the same – your palate is oversaturated with this oakiness," he said.
Sam enjoyed it with his cigar. "So far its going all right with the Partagas – it's a good match, it's not too over powering."
TASTING NOTES: To create this rum, Bundaberg Rum's Master Distillers selected only the richest aged rums to be finished in heavy charred open grain American oak barrels. The ageing in the handcrafted heavy charred oak barrels created a flavour unlike anything the Master Distillers' Collective have crafted before. The result is a smooth, dark, rich rum with enticing oak aromas and flavours of caramel and raisins. Diageo
Redbreast 12 Year Old Pure Pot Still
The Redbreast was a more successful match for everyone. It turned out to be a favourite of Phil's. "I like it because it tastes a little sweeter," he said. "I like the two of them together. It's partly because this is sweeter and because it is a little sweeter and softer it allows the cigar to actually to bring out some more of the oaky characteristics of the whiskey, and the sweetness to bring out the sweeter flavours in the cigar."
Sam thought it worked well. "I thought that fruitiness you can pick up is a bit of a contrast to most cigars because most cigars have a dry, oaky, woody sort of flavor and very little spice. So it s not a perfect match but at the same time the contrast is quite refreshing."
TASTING NOTES: Made from malted and unmalted barley then triple distilled in three large copper pot-stills and aged in a combination of American and Spanish oak, the whiskey is incredibly smooth and expressive with notes of cake, vanilla and hazelnuts. Lingering on the palate, it leaves hints of spice and liquorice to contemplate. 
Pernod-Ricard
The Dalmore Cigar Malt
"It's definitely got the sweetness," said Phil. "The two are very pleasant together, but its not as though the cigar is making the whisky taste better or whisky making the cigar better – its very uniform."
Seb agreed with Phil, finding it a pleasant combination. "It's like they're not interfering with each other," he said, "they're getting on nicely."
"You've got that sherry, oxidized flavor that I really enjoy with the cigar," said John.
TASTING NOTES: A selection of aged stocks from 10 to 15 years, matured in both American white oak ex-bourbon barrels and Matusalem oloroso sherry casks from Gonzalez Byass before a final finesse in premier cru Cabernet Sauvignon wine barriques. Aromas of cinnamon, vanilla and red fruits, tropical fruits, banana toffee on the palate with orange zest, bergamot and crushed spices on finish. Think Spirits
Sazerac Rye 6 Year Old
There were mixed reactions as to how this went with their cigars. Sam said that, "with the cigar, I think it's far too much for this – it just lingers on your palate just a little too long, it's too overpowering." "It's more fiery," said John. Seb was the lone taster approving of the rye. "I'm liking the spice with it at this point in my cigar, it's burning a bit hotter now."
Phil found it too sweet with his smoke though. "It's too confectionary for the cigar," he said, "so that even after it, coming back to the cigar, I still taste that initial sweetness.
Phil had an interesting comment on the interaction between spirit and smoke. "I find your perception of sweetness in products is much greater if you're smoking a cigar with the spirits," he said.
TASTING NOTES: Sazerac Straight Rye Whiskey symbolizes the tradition and history of New Orleans dating back to the 1800's. Sazerac Straight Rye Whiskey was used to make the original, first and only branded American Cocktail – The Sazerac. This rye has a light amber/burnt orange colour, the nose includes sun dried peaches and spice with a hint of caramel and huge burst of cinnamon spice. The finish is fruity and sweet at first with a dash of spice, wood oak and caramel. Southtrade
Ardbeg Galileo
This monster was left to the end. It was the most broadly successful match of the day, with cigar enhancing whisky and the whisky enhancing the cigar. "It's actually a lot milder than I thought it would be," said John.
"I've tried this a few times before," said Seb, "and I find that it's a lot lighter with the cigar. Like it's taken the edge off quite a lot off."
"I found that the flavor that lingers on your palate afterwards is a better match for the cigar," said Sam. Phil explained what he thought was happening: "Because you've got the smoke [from the cigar] here, you're not tasting as much of the smoke there in the glass… maybe its partly because my palate is saturated with smoke now."
TASTING NOTES: The 'heart' is Ardbeg matured in ex-marsala casks from Sicily, balanced with first fill ex-bourbon casks and 49 per cent ABV Non Chill-Filtered. Named 'Galileo' after one of the founding fathers of astronomy plus the name of a NASA mission to Jupiter. Moet-Hennessy