The Keystone boys reach for the sky with this latest bar opening

56-58 York Street, Sydney
02 9691 3888
therook.com.au
By Amy Spanton
Looking for a bar? Well, don't bother looking for the sign above a big, bold entry right on a main road. No siree, from what I can gather, those days are long gone. Bars in 2013 are secreted down laneways, up elevators, round corners, behind restaurants, or in basements.  Sometimes you need a secret password. Sometimes you just have to know about it, because signs (and even doors) are like, so yesterday. And demonstrating that they are bang on trend once again, the fellas at Keystone have opened a bar called The Rook, nestled high above the buildings on Sydney's York Street, accessible only by elevator.
Named in honour of the bird that also nests high above the bustling streets, the bar takes inspiration from the bars of Berlin. Paul Schulte, Group Director, Keystone says; "The idea was to create the most simple, yet perfectly executed food and liquor in an unexpected rooftop environment. The design is raw, paired back with a selection of old and new furniture that have been thrown together to create the ultimate rooftop hangout."
ADVERTISEMENT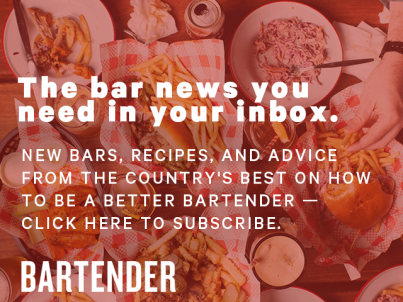 &nbsp
If you peruse these pages with any regularity you'll know that the boys from Keystone have been busy lately with three venues opening in as many months – Sweethearts in The 'Cross, The Newtown Hotel and now, The Rook. And in typical Keystone style (the space was designed by Schulte with the assistance of general manager Danae Cappelletto) we are seeing the funky warehouse in full effect – lots of graffiti, exposed brick, chalkboard menus, and an eclectic mix of furnishings. A clear gabled rooftop lets incredible light into the dining room. Vintage street inspired art murals by Jasy & Atome of oneleginc are a stunning addition to the 30 foot floor to ceiling walls. Oh, and if you need to know what the big bright letters behind the bar stand for – the 'F' is for food and the 'L' is for liquor.
Wet your Whistle
On the drinks front there is a cracking selection of aromatised wine, champagne, European aperitifs and a solid offering of local micro brews, international boutique beer and ciders that has been created by Keystone's Head Sommelier, Sarah Limacher. In a coup for the boys, they have managed to entice Black Pearl alum Cristiano Berretta into the fold who brings with him his Italian charm and bonafide drinks expertise. He is, of course, joined occasionally by Keystone Group Bar Manager Jason Williams along with his regular crew including Ben Hickey, Jonathon Carr and Katherine Wasiel (who came third in last year's Bartender magazine Bartender of the Year Competition and has recently relocated from Brissie).  As you can imagine, Beretta has put together a primo cocktail program with a focus on a world class range of gins (including Monkey 47 from Germany, The Botanist from Islay and Westwind Sabre), house made sodas and tonics. There are five cocktails on rotation including specialties like Fire in the Pisco (Pisco, elderflower and Violet liqueur and citrus) or the Florabotanica (see box). When asked what the big focus is to keep the drinks at a high standard, Beretta says: "Good ice should be really important in every bar. We choose Hoshizaki for regular ice and we are using spheres and chunks for different drinks."
Lobster Three Ways
Let's face it – there are very few people who don't love lobster. But seriously, who can be bothered to make it at home? Well, The Rook's Head chef Freddy Silveira, (formerly Quay, Guillaume at Bennelong) has created the ultimate lobster feast. The concise menu boasts lobster fresh from the markets daily and served three ways. And if you're not into crustacean, there is also a list of signature burgers including the Wagyu burger served with pickled beetroot, aged cheddar and aioli. But if it's a late night artery-clogger you're after, check out the deep-fried Mars Bar and icecream. According to Silveira, the burgers are flying out the door "but lobster is definitely on the increase, especially when people are splashing out!"
A couple of years back, there was a dearth of good bars in the Sydney CBD. Happily those days are now well and truly behind us with a smattering of good small bar options right across town from (to name a few) Baxter Inn, Palmer & Co., Bulletin Place and now, The Rook. So, head into the city for a change. But keep your GPS handy – you'll need it.