Following on the successful staging of last year's Gin Mare cocktail competition, called Mediterranean Inspirations, Suntory Australia once again will be sending one talented winner to Spain to partake in the global final and represent their country. There they'll be enjoying the sun in Ibiza and throwing down for a prize of 4,500 Euros.
"Villa Mare Ibiza was one of the most beautiful places I've ever been, a personal chef, infinity pool and views of the Mediterranean ocean," said Brisbane's Perryn Collier, who took out the Australian final and placed second globally last year. "It was easy to forget that we were in the country to compete in a cocktail competition!" he said.
The competition is looking for bartenders to interpret the concept of Mare Nostrum, "that encompasses the unique Mediterranean life-style, gastronomy, climate and feeling of escape." You'll need to submit three unique Gin Mare cocktails via 

Check out the recipe for Pez's drink below for some inspiration — or just for a good tipple.
ADVERTISEMENT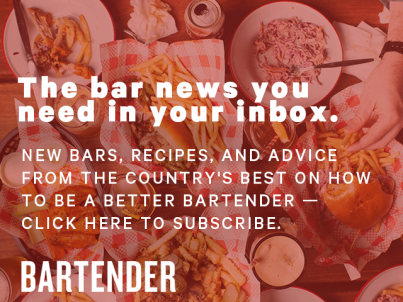 &nbsp
The Smoke and Mirrors Martini 
Glass: Cocktail/Martini
Garnish Smoked olives and flamed orange zest
Method: Stir over ice and double strain
Ingredients:
50ml Gin Mare
10ml Manzanilla sherry
1 Bar spoon Bowmore 12 year old
1 Smoked olive