You could argue that Swillhouse Group, who's venues include Shady Pines Saloon, The Baxter Inn, and Frankie's Pizza By The Slice, know a thing or two about retaining staff: most of their staff have been with them since they opened. We suspect one of the keys to that success is the way they reward those staff. So although they ask a lot in terms of commitment to the job,  they're also supportive of their long serving staff in helping them get their own bars off the ground.
That's the case too with the latest bar on the cards for the Sydney CBD. Opening on Elizabeth Street in the basement of the site that used to house The Globe will be a venue by Sebastian Soto (The Baxter Inn), Charlie Lehmann (The Baxter Inn) and Darden Shervashidze (Frankie's Pizza).
"There's a lot of theme bars in Sydney," said Soto, "and we're going to steer clear of that."
If anything, he said, the bar will take on more of an ethos than a theme. "We want it to be a bar that we would want to go to," said Soto. "We want it to be a working man's kind of bar. The kind of place you can go to after a hard day's work, and grab a shot and a beer."
ADVERTISEMENT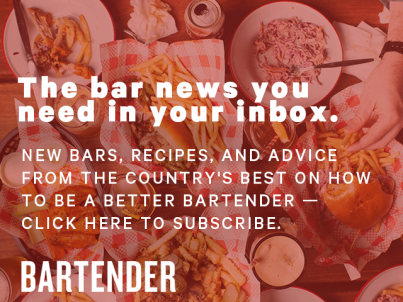 &nbsp
They've signed on the dotted line and are looking at being open before April, said Soto.