East Sydney is experiencing a bit of a revival right now. When The Hazy Rose — now two years old — first opened up, the options for drinking in the area were limited, at best (and may the East Sydney Hotel stay forever young). But now it's been joined by a number of new venues nearby: Riley St Garage, Old Growler, Kubrik's and Magazin to name just a few. It's an old area of Sydney with a chequered history: just down the road lies the wine bar, Love Tilly Devine, who's namesake was a key figure in the razor gangs in the 20's and 30's, and East Sydney was home to many a score-settling murder. The room that The Hazy Rose occupies has seen its fair share of underworld activity too, said owner, Dominique Easter.
"It's got a bit of a shady history that's been filled in by various members of the community," said Easter. "It was an illegal poker gambling den, apparently run by Syrian and Italian mafias, and that's why we've got the grill at the bottom of the stairs. When the police would raid it, the security at the bottom would pull the grill over and get everyone upstairs to put the cash away," she said.
It can't have been the most luxurious of gambling dens, though, as Easter needed to start the fitout from scratch.
"There was nothing. We completely stripped it. It was an office building, and had been empty for about three years and had been used as a solicitor's office. It had really ugly tiles — you know the pop tile roof — and fluoro strip lighting, and the room was divided into three sections. So we pulled all of that out," she said.
ADVERTISEMENT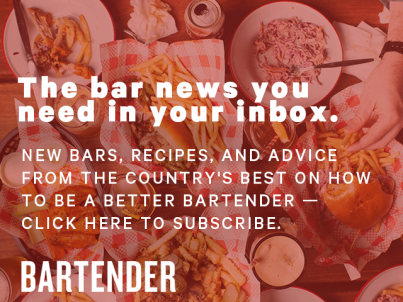 &nbsp
"We were lucky that the doors, the floors and the windows were original."
Despite being just two years old, The Hazy feels like it has always been there. That feeling is reinforced with the fittings inside the bar, many of which themselves have a history.
""The whole bar and back bar is made out of church pews," said Easter. "There was a church that was demolished on the North Shore and the guy that was demolishing it salvaged all of the pews, so we bought them off him and built the booths. My father pulled them all apart so the top of the bar is all one long piece of hard wood; that's why it's wonky in places. It doesn't necessarily mean you're drunk when your cocktail is at an angle — it's a hundred years of sinners, continuing the tradition."
There's a lot of art deco about The Hazy, which is perhaps why it fits in to the area so well.
"At the time that we were constructing there was a heavy influence of American bars in this town, and I think there still is," said Easter. "Not in a bad way, because we all love those places too, they're some of my favourites. But I wanted something that, because of my British background, was quintessentially British — it's more us. Why fake it with something that other people do better?"
The art deco touches are all about the family as well. "My father was an art deco furniture maker so that's a theme I've always grown up with," said Easter, "so it's something that we know well, and I also just wanted somewhere that I would like to sit at the bar. That's the most important."
The bar has its stride now, Easter said, but that wasn't always the way at the beginning — there were a lot of doubts when they first opened.
"You have to keep reminding yourself to hang in there. The first
year is always tough and anyone who says it isn't is either lying or really ridiculously lucky.
"It was Harriet Leigh, Brendan [Keown] and myself — just the three of us for the first six months," she said. "The first year was really inconsistent in this location, but now that there's more venues of good quality in this part of town, we're really starting to see that it's a bit more predictable now — we know what nights are going to be busy and what nights aren't, and we're off to a cracking start in 2014."