Have you ever thought about distilling your own gin? Think it's pretty simple? Think barrel-ageing a gin is as simple as filling a cask with spirit and stashing it away? Think again — there's a number of considerations makers need to think about, said Cameron Mackenzie, distiller for Australia's Four Pillars gin.
"The most important thing for us was that it had to remain gin," said Mackenzie. "Whilst we saw a lot of really beautiful barrel aged gins in North America, we also saw some that had probably overstepped the mark a bit and moved too far away from gin — they were almost bourbon-like. The oak didn't integrate very well with the botanicals."
So getting the oak right is important.
"We didn't want a huge amount of new oak, and again, we've got a wine background so oak is not unfamiliar to us," he said. "We decided that old white barrels would be a logical step [and] old white chardonnay barrels were the ones we settled on."
ADVERTISEMENT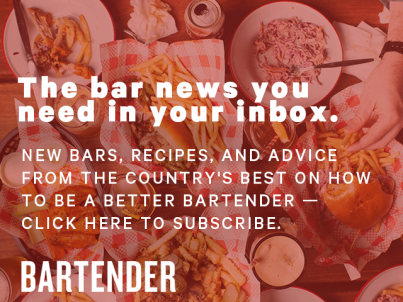 &nbsp
"We felt French oak would integrate better, it's not as powerful as American oak. It shows more of that finer cinnamon spice. And we also knew we didn't want something heavily toasted, we wanted a much lighter toast and some of the barrels we have have been steamed rather than flame-fired. The more delicate we could be with oak, we'd be able to build that complexity around the botanicals and the gin that we have, rather than dominate them."
They filled two barrels with gin and watched the progress as the spirit developed, which allowed them to "get a handle on which botanicals would develop differently in oak.
"We just dialled a couple up and a couple down to what we saw what was happening in the other oak. It's a little bit of guesswork as well because each barrel for no real reason will come up a little bit differently to the one next to it."
Mackenzie found that he needed to adjust the botanicals for his navy strength release as well.
"We dialled up and down the equations to allow for that higher alcohol — they do show very different characters at high alcohol — but the biggest of the differences was that we pulled back the oranges by about two thirds and supplemented that with fresh finger limes that were grown up in Byron Bay."
For those looking to go down the craft spirits path, Mackenzie suggests reading "a hell of a lot."
"Be paranoid with it, because it is hot ethanol and it comes with certain dangers. But if you are methodical and careful and you don't rush, if you just do things sensibly, then you minimise any of those risks.
He also suggests talking to people in the US craft distilling scene.
"We got to know guys, we did a few workshops in the US," he said. "Once you immerse yourself in it, talk to a lot of people manufacturing stills, talk to a lot of craft distillers, we found it incredibly transparent and willing help. I think they all realise they need to create a category, and we're much the same.
There is one gadget he can't live without, however: his Anton Paar density meter. "I spent a reasonable amount of money on this thing and I think it changed my life. I've got three daughters, and this is fourth after the birth of each of them in the highlights of my life."
Ginspirational gins doing things differently
Four Pillars Barrel Aged Gin: Made in small batches, the gin is a tribute to the Old Tom style of gin. However the sweetness comes from the spirit's interplay with the barrel. Aged in mature French oak barriques for between three and six months. Vanguard Luxury Brands
Hendrick's Gin: Hendrick's Gin combines a traditional array of botanicals — like coriander, orris root,  and of course, juniper — with rose petal and cucumber, to create its unique taste. William Grant & Sons