Poor Canberra suffers a bit from being associated with the suited and coiffed politicians that make the city their home away from home. Thankfully the large in number (and in disposable income) population of public service types are getting better options at which to drink all the time. From the brash exuberance of newcomer, Akiba, to the art deco hideaway vibe of Molly — and the brewpub hoppiness of BentSpoke — there's something for everyone. Especially visiting bartenders.
Hobart Place, CIvic
molly.net.au
This bar takes its status as Canberra's speakeasy seriously. Word is out now about the bar, which is in the basement of a non-descript building in the Civic area of Canberra — and you might have an easier time locating it than non-hospo civilian types (the capacity sign next to the open door is a dead giveaway). Down the steps you push open a door onto an art deco era setting, white polished tiles, a handsome back bar and a copper bar top for your leaning on pleasure. The drinks stick to the classic type for the most part (the Corpse Reviver we had was spot on for balance), and in one corner of the bar there's a guy hard at work shaving charcuterie of all types. If you're feeling poorly from the night before, go with the aforementioned Corpse Reviver, and invest ten dollars of your hard earned tips into their toastie — it's layered with cured meats and smothered in cheese. It worked for us.
ADVERTISEMENT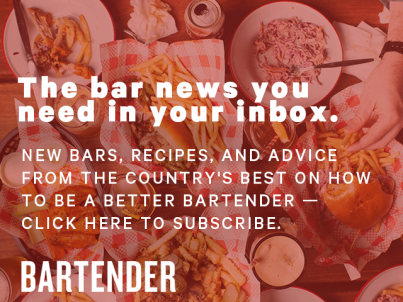 &nbsp
40 Bunda Street, Civic
akiba.com.au
This newcomer to the Canberra scene is loud, raucous, and a whole bunch of fun. You can get great eats here, and the best place to sit we reckon is at the bar (isn't it always?). A trio of Sydney imports (Lee Potter Cavanagh, Noriel Calub, and Marcellus Heleta) are behind the stick and it's high octane, flavour-packed drinks menu you'll be getting stuck into. For more on the bar check out this month's Bar Profile.
Lucky's Speakeasy
1 London Circuit, Canberra
qtcanberra.com.au
The QT hotel group has opened up its Canberra outpost, and as they've done with the location in Sydney, they've put a big emphasis on food and drink with the opening of Lucky's Speakeasy.
You can grab a drink at the QT Lounge, as well, but we're liking the look of the drinks on the menu at Lucky's (we like the in-room cocktail set up too, so you can mix your own Old Fashioned if the mood takes you).
The Lucky's menu highlights some forgotten classics (Barrel Aged Vieux Carre anyone?) while the section devoted to their house creations gets a little more creative.
Hippo Co
17 Garema Place, Civic
hippoco.com.au
This place has been around for a while — it's coming up to its fifteenth year or serving Canberrans with tasty drinks. The bar had a makeover (and an addition of the "Co" to the name) back in 2013, with an emphasis on whiskey at its core. The drinks are well made, the bar staff friendly and busting a gut to get your drinks to you quick. And just as well, as on the Friday night we visit they're getting slammed by allcomers.
BentSpoke Brewing Co
38 Mort Street, Braddon
Don't worry beer nerds, Canberra can get you some hop action, too. This bar and brewing company opened last year — you walk in and it's all shiny steel and aluminium, thanks to the brewing tanks behind the bar. They've got some 18 beers on tap at any given time, all brewed in-house, and they're good. Really good. Which makes sense, as owner and brewer Richard Watkins has form: he was the head brewer at the Wig & Pen, a brewpub of some cultish status in the 'Berra.
Knightsbridge Penthouse
34 Mort Street, Civic
knightsbridgepenthouse.com.au
Could this be Canberra's number one party bar for after hours hospo types?
They've been nominated a couple of times for the ACT award for Cocktail Bar of the Year, and they're slamming out some classic drinks here late at night. It's busy, and they're pumping old-school tunes here at the Knighty — when the restaurants have closed this place only gets louder.
Polit Bar
8 Franklin Street, Manuka
politbar.co
This bar took out the state award for the best cocktail bar in the ACT last year, and it's a great little neighbourhood cocktail lounge. You can get your cocktails here, sure, and there's eats too. But that's not all — they put on jazz, burlesque — naked girl readings — tranny trivia and comedy. There's a lot happening here.