The Australian entries for the Angostura Global Cocktail Challenge are in and the State finalists for the Australian heats have been selected. The heats will run in each State throughout July and August. From the large number of entries received, island2island has managed to whittle down the finalists to eight per State.
WA FINAL – at The Dominion League (84 Beaufort Street, Perth) on Monday 27 July, 7pm
Lachlan Robinson – Angels Cut by Trustee
James Connolly – Angels Cut by Trustee
Joe Sinagra – Bobeche
James Pennefather – Bobeche
Matt Scales – Trustee
Matthew Biggs – Bobeche
Seb Terkildsen – Lot Twenty
Tom Kearney – Mechanic's Institute
SA/NT FINAL – at Casablabla (12 Leigh Street, Adelaide) on Tuesday 28 July, 7pm
Nick Corletto – Hains & Co
Elle Kearns – The Pearl Darwin
Thomas Egan – Fumo Blu
Edward Alder – Loft Wine Bar
Cian McNamara – Fumo Blu
Chad Hanson – Sean's Kitchen
Roman Tazhdynov – The Bibliotheca Bar
Kat Hartley – Hains & Co
NSW/ACT FINAL -­? at The Cliff Dive (16-­18 Oxford Square, Darlinghurst) on Monday 3 August, 7pm
Noriel Calub – AKIBA
Jake Down – Pocket Bar
Igor Pachi – Assembly Bar
Elliott Bell – Three Chimneys
Bobby Carey – Earl's Juke Joint
Jimmy Irvine – The Baxter Inn
Sam Barnett – Hinky Dinks
Andrew Ratcliff – Eau De Vie
ADVERTISEMENT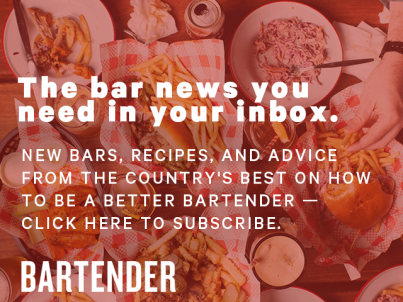 &nbsp
VIC FINAL – at Transit Rooftop Bar (Federation Square, Cnr Flinders St & Swanston Street, Melbourne) on 10 August, 7pm
Emma Borelli – New Gold Mountain
Nick Selvadurai – Cookie
Benjamin Harris – Kodiak Club
Sarah Watson – Cookie
Harley Whittingham – Nobu Melbourne
Misty Hoeta – The George Republic
Paul Ramsay – Dutchess
Daniel Blake – Ms Collins
QLD FINAL – at Elixir Rooftop Bar (646 Ann Street, Brisbane) on 17 August, 7pm Lonneke Bevan – Elixir Rooftop Bar
Alex Boon – Jahh Tiger
James Hughes – The Bowery
Aaron Clark – Blackbird
Peter Hollands – The Gresham
Lauren Andreassen – Lychee Lounge
Matthew O'Sullivan – Press Club
Rinna Kato – Blackbird
Britt Page, island2island Brand Manager said, "The Angostura Cocktail Challenge is one of the most strongly contested cocktail competitions in Australia with many well-­?known Australian bartenders entering. This year we are defending the global title, so we are looking for the very best to send to Trinidad.
"We are looking for creativity, an excellent knowledge of balancing flavours, professionalism and presentation."
Finalists will be fighting for AU$10,000 in cash and the title of the Angostura Australian Brand Ambassador for a year plus a trip to Trinidad to compete in the global finals during Carnival. Here they will be competing for a further US$10,000 and the chance to become the Angostura Global Brand Ambassador.
Anyone wanting to attend the State heats and support the finalists should contact their island2island State/Area Manager or email Brittany Page at bpage@island2island.com.au.