Have you ever needed to put together a list of preferred cocktail specs for a bar? Are you looking for one, easily digestible list of the drinks you should know and their recipes? Well, Seoul-based bartender Chris Lowder has a solution for you (and it's free).
The award-winning bartender behind Seoul bar, Charles H. at the Four Seasons Hotel posted to Facebook his "list of 178 preferred recipes for the classics, modern classics, call drinks, and shots that guests regularly order," and those he likes to recommend.
Not only is it a great starting point for rookie bartenders to find commonly called-for specs in one document, it's also a laudable move to put it out there for the world to read, share, and talk about.
And it's the kind of move that shows that, despite this big world we live in, just how small — and close — the bartending community is.
ADVERTISEMENT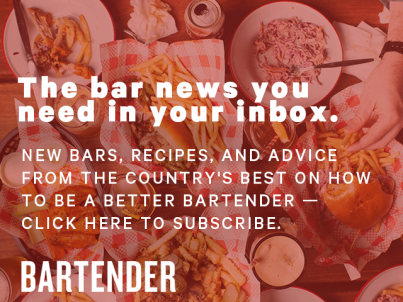 &nbsp
Kudos to you, Chris.