You know what the world needs more of? Tequila and mezcal — demand is growing for the agave stuff, as more and more punters turn on to its goodness. And to meet that needs, we're also going to need more tequila bars.
Enter Perth bar operator Andy Freeman into the breach. Freeman, the guy behind the award-winning Perth whiskey bar Varnish on King and The Flour Factory, is opening the new Perth CBD tequila bar, Caballitos in late July.
"It's a fun and festive basement dirty cantina tequila bar," Freeman says. "There's not one in the city, there's not one in the vicinity in general actually. There's a hole in the market.
"The site is just two doors down from The Flour Factory and 50 metres from Varnish, we're sort of building our own little precinct and every experience is very different from the other."
Caballitos will open at 26 Queen St, and they're in the process of renovating the basement space formerly known as Bluezhou, a vodka bar. "It's a dirty cantina," Freeman says of the design in progress. Expect pastel pops of colour on window shutters, with corrugated iron, and snakeskin-covered banquettes. "It's banged up, and looks like it's been here for 100 years," he says.
ADVERTISEMENT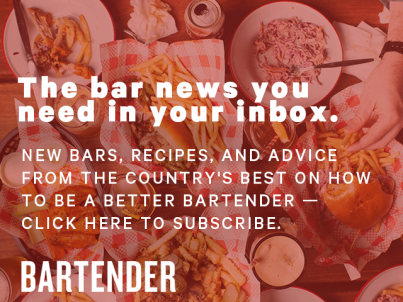 &nbsp
Jamie Passmore is moving from Varnish on King to head up the venue, and Freeman's group operations manager, Lachlan Howarth, is stepping up as a partner in the business.
Whilst the menu is still under development, you can expect a healthy selection of tequilas and mezcal to grace the back bar — "they're working on a couple of hundred," Freeman says. "I know Jamie's got a few surprises in store," he says.
And if you can't choose between a beer and a Margarita, then, as the Old El Paso girl might suggest, why don't you have both? And you can do so when combining the two for Caballitos' Lagerita.
Will there be eats? You bet.
"There'll be food — we're doing quesadillas, hot tamales, that kind of thing," Freeman says, though Caballlitos will definitely be more bar than food. "It's a bar, somewhere you come to drink and then if you feel hungry, we'll have something for you, but it's not somewhere where you come for dinner."
Caballitos will open in late July.
Caballitos, 26 Queen Street, Perth.