What's it like to be one of the country's most in-demand producers? Brendan and Laura Carter are the pair behind both Unico Zelo — a wine label impressing many wine-appreciating bartender — and Applewood Distillery. Here, and lightly edited for clarity, is what a typical day in the life of Brendan is like.
5AM
Up and at 'em! We live on-site at Ochre Nation (the winery and distillery), so the trip to work is relatively short — about 20 decent strides. Before I can even bring myself to taking those strides, it's completely mandatory that I arm myself well with a minimum of two pour-over coffees to start the day.
5:45AM
Getting to the point I can manage to operate heavy machinery now — I jump into the distillery to drain Marley (our 300L still), and set up the new run. People have really started to wake up to what we're doing with gin, so these days it's Applewood Gin that's dominating our still-run schedule.
6:30AM
With the still set up and running, it's to the desk to tackle my inbox and begin the daily goal to reach 'inbox-zero' — keeping those pesky emails under control. Because we're starting to generate a bit of export interest, generally most mornings are taken up with emails that have arrived overnight from the USA, Dubai or late-night messages from the Aussie on-trade.
7:00AM
I sit down with Laura (wife and winemaker extraordinaire) and father-in-law (chief cat-herder) to find out what's happening in Unico Zelo today. There's always bottling to be done, and at this point, plenty of grapes to crush and press. It's list-time… I have a squillion to-do lists on my desk!
ADVERTISEMENT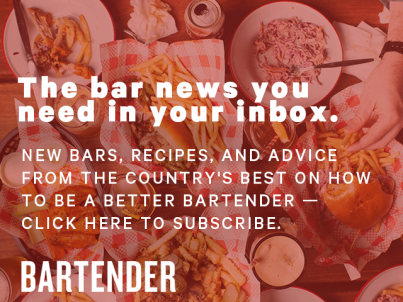 &nbsp
8AM
The first of our staff start rolling in for the day. The day-shift production crew first, then the office team.
8:30AM
Another pour-over coffee required, this time for the entire team, whilst trucks pull up for distributor deliveries to go out in the morning.
9AM
Meet with Anita, our chief weapon-of-mass-funstruction to set the goals for the day. Review the 'music-of-the-day' — yep, we have a different theme for each day…image attached for our production-board for proof…today is 'Aussie Country Rock' day.
9:30AM
Start tackling the emails and calls from those early-risers and chase up those who haven't gotten back to me.
10AM
The first of our growers turns up to the distillery wanting advice regarding a new crop they're growing for us, riberries or a new one, appleberries. We go through a progress report on how they're coping with various stresses and/or experiments we're applying to particular fields.
10:30AM
The tradies start trickling in for the variety of projects on-the-go (distillery expansion, demolition works, tiny house constructions and re-wiring everything we've broken overnight).
11AM
Open the doors to Ochre Nation — the bar we've just renovated and opened out the front of our production site — we get the first bookings in for the day, and run the first of the day's tours.
11:30AM
Creative meeting with our distiller, Charlotte, regarding a range of new limited edition gins that we're working on, and some bar collaboration spirits.
12PM
Halt all production and sit down for lunch family-style with the entire crew — we take shifts to cover those in the bar so everyone gets a solid feed!
1PM
Run around the production crew and see how all's coming along, and if we are or are not in sight of finishing in-time for knock offs. At this stage we'll be pressing dolcetto, bottling Harvest Wine Grower's Co-Op Sauvignon Blanc and looking to cut-out the still run and switch across to the second gin-run of the day.
2PM
Generally the grape-growers are waking up now (after all-night harvesting), we'll be visited by one or a few over the course of the next couple of hours regarding progress, if they've been given the run-around by more corporate companies and if they want to find a new (friendlier) home for their grapes!
3PM
Local cattle farmer, Rob, visits to take the leftover grapes, grains and spent botanicals across to his Murray Greys cows for a nutritious feed.
4PM
The first of the hand-harvested fruit of the day begins to arrive (today is Adelaide Hills Fiano).
4:30PM
Knock-off for the day-shift production crew. Cold beers in the fridge — generally Pirate Life, Lobethal Bierhaus or Prancing Pony.
5PM
I start floundering around, wondering how i'll ever get my to-do list done. Have a beer and think about life and stuff.
5:30PM
Back at the computer to punch out some invoices and generally procrastinate as I enter beer nirvana.
6PM
Creative session begins, start brainstorming new products, labels; begin to hear from overseas customers and distributors, then R&D and re-group with tradies still finalising the day's work.
7PM
Tidy-up for the day, and pack orders to go out tomorrow morning.
8PM
Graduate from beer to whisky (sometimes via gin or wine) whilst we prep dinner in the tiny house and continue to chat philosophically about gin/wine/whisky.
9-10PM
Finally find our way to sleep via books or Netflix. Feeling pretty darn wired to be honest —gotta work on that caffeine intake I think.
You'll get the chance to meet Brendan and other distillers like him at the Indie Spirits Tasting held in Sydney during Bar Week. The event, which is also staged in both Brisbane and Perth, is all about great spirits and good times, and takes place at Restaurant Hubert on Sunday 17 September from 12.30 till 4pm.
Tickets are just $55 (plus booking fee) online and include access to over 40 exhibitors showcasing more than 120 craft spirits, with master distillers on hand to chat and free seminars diving deep into the world of indie spirits. Click here to get your tickets now.