179 Mary Street, Brisbane
07 3229 2271
www.urbanerestaurant.com
Leading Queensland architecture and Interior design firm, Arkhefield, have contributed their designs to one of the first laneway transformations in Brisbane City as part of the 'Vibrant Laneways and Small Spaces' program.
ADVERTISEMENT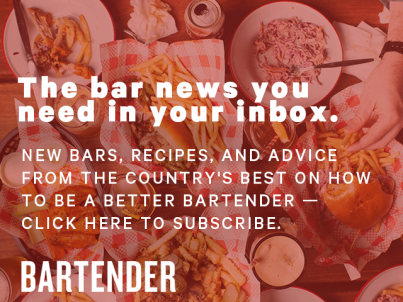 &nbsp
The venue, aptly named "The Laneway", and co-incidentally run by ex-The Bowery bar manger, Ryan Lane, is part of the well renowned and award winning Urbane restaurant which has been an icon of Brisbane dining for a number of years. The restaurant has recently undergone a redevelopment to extend their philosophy of providing the highest quality food and service by introducing 4 distinct dining and bar experiences, incorporating the new Urbane, The Euro, Sub-Urbane and The Laneway. The Laneway features a bar perched within the centre of the site, accessible from Mary Street or Spencer Lane.
Ryan and his team have produced a cracking looking cocktail menu which employs citrus which is pressed fresh daily and high quality ice. Expect classically inspired cocktails which show evidence of Lane's Bowery pedigree accompanied by intelligent wine, beer and cider offerings and a wagu spiked food offering from Urbane's head chef Kym Machin.