The 42 Below CWC kicked off this week in Queenstown with a 42.6 metre bridge jump. 23 out of the 24 Cocktail World Cup contestants jumped and all seemed remarkably and instantly cured from their lengthy flights from various corners of the globe. The bungy jump was the first event in the 2010 42 BELOW Cocktail World Cup. The eight teams from US, Australia, New Zealand, France, Italy, London, Ireland and Belfast will spend the next four days in Queenstown before heading to the capital, Wellington for a grand final on Saturday 27th March.
It is the sixth year of the event, the world's most extreme and prestigious bartending competition and marks ten years since 42BELOW founder Geoff Ross sold his first bottle of homemade vodka to a bar in Wellington. This year it's all about 'Love, Drinks and Rock n Roll Baby' and while there were no cocktail making contests today there was some friendly rivalry, mainly around the teams with the best outfits, or those quickest off the bridge. America's Paul Franich took an early lead doing the jump nude (which we all needed a long, refreshing 42BELOW drink to recover from), but the Irish lads quickly won us over in the popularity stakes with their trademark charm and questionable wit. "We are the most prepared team here and we have come to win," joked Andy Ferreira from Cork bar, "Long Island',  while rubbing his emerald green velour tracksuit.
The adrenalin hit over for the day the convoy including teams, international media and judges slipped into something more comfortable and headed to the spectacular Canyons Lodge perched on the bank of the Shotover River for a traditional Maori welcome and four course meal complete with matching cocktails. The judges, some of the most influential men in the industry were suitably impressed, "A long journey from New York. A turbulent landing in Queenstown. A quick step off a bridge. A heroes welcome to dinner. Day one as a rock star at the 2010 Cocktail World Cup'" mused American bartender of the year Jim Meehan. The teams have all submitted their hand carried secret boxes of ingredients  for tomorrows challenges, the 'Modern Mocktail' and '21st century Punch'. There'll be a bit of learning thrown in for good measure too, with our 42 BELOW vodka professor Jacob Briars and 'Class' magazine founder and editor Simon Difford holding summits.
ADVERTISEMENT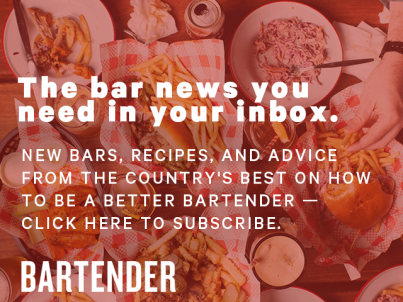 &nbsp