On 6 May, 2010  Melbourne's hidden bar community will be recreating 'forgotten classics' to raise money for disaster stuck Haiti with their 'Walk for Haiti' charity cocktail event.
Haiti was recently rocked by what is considered the world's worst natural disaster in modern history, bringing the country to its knees. Melbourne's hidden bars are trying to raise some much needed funds to help Haitians.
Walk for Haiti is a hidden bar tour presenting five of Melbourne's award-winning venues, making five forgotten classics, and is a not for profit event bringing the Melbourne community and the hidden bar community together for one special night.
The venues involved the event are 1806, Berlin, Double Happiness, Blue Diamond and Golden Monkey.
ADVERTISEMENT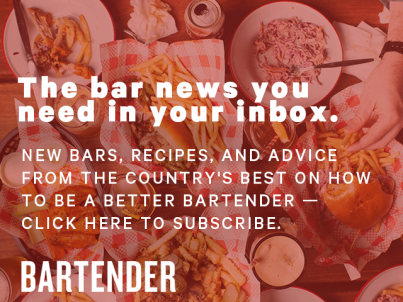 &nbsp
Also adding their support are Bacardi Rum, Chairman's Reserve Rum, Think Spirits, Havana Club Rum and Cruzan Rum.
Drinks on offer include the classic Marry Pickford (rum, maraschino, pineapple and grenadine) at 1806, The Cox Daiquiri (rum, lime, pineapple, and vanilla) at Berlin and the Plum Planter's Punch (plum, dark rum, mint and fresh fruit).
The charity  supported by the event is the World Food Program (WFP), who are aiding Haiti on the front line with a three-pronged approach to target food assistance to the most vulnerable victims of the earthquake. Current operations, which aim to lay the nutritional foundations for Haiti's future, revolve around school meals programs, a nutrition drive and carefully targeted distributions of full food baskets.
The date for the event is set for 6 May, 2010. Tickets are $100 pp, available from participating venues.
For further information please contact:
Nathan Taylor: 0424 501 907
Hannah Keirl (1806): 0421 152 503