The biggest week for the business of bars, Sydney BarShow Week, is almost upon us. With events kicking off on Sunday, 19 September bar managers and bar owners will descend upon Sydney for an epic week including the BarShow exhibition (Tuesday, 21 & Wednesday, 22 Sept) networking events, parties, educational seminars and sampling for what has become the biggest fixture on Australia bar industry calendar.
Highlights of this year's Sydney BarShow Week include The Rum Shack – a dedicated theatre for this jolly sugarcane spirit – hosted by Bartender magazine's International Guest Speaker Mr Ian Burrell – the UK Rum Ambassador.
2010 also marks the 10th anniversary of the Bartender Magazine Australian Bar Awards. Known as 'the Oscars of the bar industry' the Bar Awards have been recognising those who have excelled in the industry for the past decade as chosen by their peers.
If you'd like to know more about the Sydney BarShow Week networking events, how to register for the Sydney BarShow exhibition or the Australian Bar Awards. Visit www.barshow.com.au
ADVERTISEMENT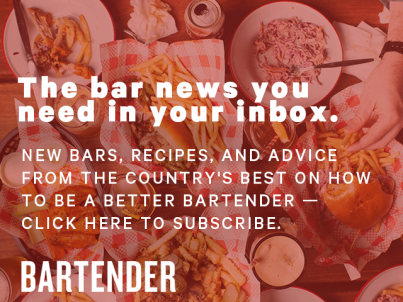 &nbsp
NB. Registration for Sydney BarShow closes at midnight on Monday 20 September. Remember to purchase your 2 Day Seminar Pass for access to BarShow's dedicated theatres and international speakers.