Australian Bartender magazine is proud to announce that Diageo's Reserve has once again thrown its support behind what's billed as Australia's toughest bartending challenge with Ketel One vodka on board as the official sponsor of the Bartender of the Year Competition.
Each year Sydney Bar Week's premier attraction hosts the cream of Australia's bartending talent, and the event would not be possible without the on-going support of Reserve and Ketel One.
David Beatty, Ketel One vodka's national brand ambassador, was thrilled to partner the competition and is looking forward to what bartenders can create in the finals. "I've had some ace Ketel One vodka drinks during recent trips to Perth and Melbourne so I'm very much excited to see what they'll be bringing to the table at Bartender of the Year." As for his tips for success – Beatty recommends simplicity and planning when making your cocktails. "Balance is key! Ketel One has exceptional character, and so if they choose it from the Reserve portfolio, try and play to that by complimenting it with components expressive to Ketel One. Every component in the cocktail needs to have purpose – you need a method to the madness!"
David Spanton, editor and publisher for Bartender magazine was also hugely excited to have the icon brand sign-up to headline the competition. "We're extremely excited to have the support of Ketel One for this year's Bartender of the Year Competition – with the Reserve portfolio on hand for the finalists, as well as the extra training and education sessions that are planned by the Reserve team for participants, we know that this year's comp will raise the standard of Australian bartending once again."
ADVERTISEMENT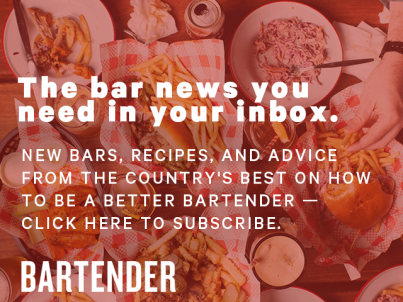 &nbsp
Last year's written exam saw a tick under 100 Aussie barkeeps converge on theLoft for a two hour paper. The Top 11 then went on to compete on stage in front of a host of their peers, and Tim Philips (ivy, Level 6) came out on top.