It's that time of year again, when bartenders across Australia start thinking about whether they'll "make it to Tales this year". Well save that coin and have your say, because the organisers have just put out the call for nominations.
"These Awards are about celebrating the people and places that and that set the standards, as well as, innovate and push our industry forward," said Simon Ford, Chairman of the Spirited Awards and Co-Founder of the 86 & Co.
"We are celebrating our craft and the people that are at the forefront of changing it, so on behalf of the Awards Committee I ask you to get nominations in for anyone that you believes deserves to win," he said.
The award categories, criteria and judging panel can be found online at TalesoftheCocktail.com. Past Australian nominees have included Eau de Vie and the Black Pearl.
ADVERTISEMENT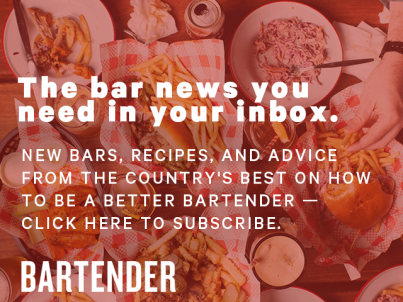 &nbsp