AFTER 15 YEARS, CAFE PACIFICO TO CLOSE
After 15 big years, countless bottles of tequila, and more hangovers than anyone cares to remember, Sydney institution Cafe Pacifico will close its doors this May. Problems renegotiating the lease and leaky ceilings left owner, Phil Bayly with no choice but to move on. "We're already paying over the market rate for rent," said Bayly, with rent more than tripling in the fifteen years the place has been open. "We didn't come in here to set it up and just flick it," said Bayly.
"It's sad to see such an iconic venue disappear," said Bartender publisher, David Spanton,"as Phil, Yim, and the Pacifico team have been a driving force in the industry nationwide."
"I'm not going to go into another location," said Bayly, "unless its a landlord I want to be in bed with or just buy my own damn building." he said. "The big lesson is this: be careful about who you get in to bed with when it comes to landlords," he said.
ADVERTISEMENT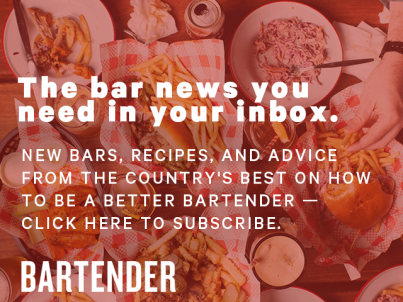 &nbsp
"Life is full of changes," said Bayly, "but I prefer to see it as an opportunity."
And what about the highlights? "The parties — and I don't know if I want to talk about them! We did a NYE salsa beach party, and I had four tonnes of sand delivered — filled the whole restaurant full of sand!" he said.
With Phil & Yim moving on to new projects within the industry, we wanted to make sure one hell of a trade party was organised to send the team at Café Pacifco off in style and to say thank you — and with work started on our 150th issue we thought there was no better place to celebrate it at than Cafe Pacifico. So, come celebrate with the team at Australian Bartender magazine for reaching a whopping 150 issues and also pay tribute to the huge influence Café Pacifico has had over the past 15 years, as this will also be their final night of trading!
Keep watching australianbartender.com.au for more information on this invite-only event for the 7th May at Café Pacifico!