Basement, 72 Campbell Street
Surry Hills, Sydney
playbar.com.au

Occupying a space that PLAY's owners believe used to be an opium den in the 1930s. There is a clear emphasis on all things hip hop and what people in the nineties used to call "street culture". It's refreshing. To walk past on the street — and this has become a kind of commonplace when it comes to bars, but it's true — you wouldn't know it was there. Downstairs in the basement, the old chess supplies store has had it pre-fab walls ripped out to expose the beautiful, raw brickwork.
That's backed up by the tunes owners Dan Robertson and Sarah Vuong are spinning inside.
"He brings the musical creative side, I bring the functional side, and we got talking and thought maybe we could really do this," said Vuong. "Truth be told, I think we were both over working for people," she said.
ADVERTISEMENT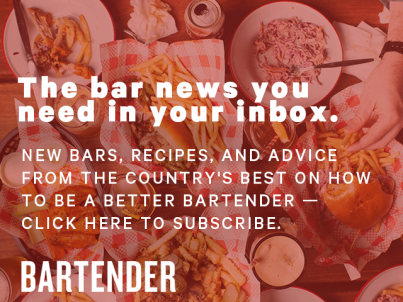 &nbsp
Music is a big thing at this bar. "We do an open vinyl night on Thursdays," said Robertson. And it's converting even those who aren't necessarily coming for the tunes. "We'll get an older couple come down, feel a little out of place for the first drink, but then stay for six glasses of wine," said Robertson.