Our 150th issue is now live in the Australian Bartender app in the Apple App Store. You can check out all three trends from the last 150 issues, watch the How To video (we step through the Tommy's Margarita), and look at how trends in bar food have changed from the days when the $5 steak was actually a meal. We visit Mexico again for part two of the agave spirit tour, as Dave explores the rustic, boozy charm of Oaxaca. You can check out the Workers in Balmain, all the latest bars, and loads more.
Head to the App Store on your iPad and search for "Australian Bartender". A 12 month subscription costs you just $19.99 — that's less than $2 an issue! A 3 month subscription is $9.99 and you can buy single issues for $4.49.
The print copies are landing in the coming days too — so keep an eye out!
ADVERTISEMENT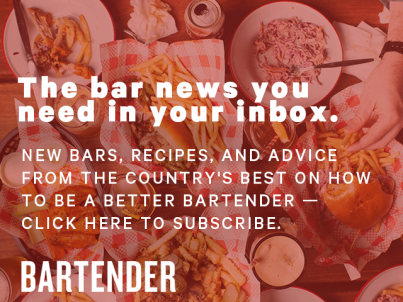 &nbsp