Harvest time at Casa Herradura distillery.
By David Spanton
You don't turn down an invitation to tour Mexico's distileries with Tomas Estes and Phil Bayly. David Spanton got the rundown on some of the best distilleries in Tequila and in Oaxaca in our May issue, and today we start with Casa Herradura.
Casa Herradura Distillery
ADVERTISEMENT
&nbsp
In 1870 the Felix Lopez family officially registered and started crafting their tequilas on this historic site in Amatitan, Jalisco just a short drive out of the town of Tequila. Herradura (horseshoe) would be one of, if not the most picturesque distillery in Mexico, with their own church, hospital, and housing quarters. Plus their "Old Factory" built by Felix Lopez was in operation as recently as 1963 but now serves as a well preserved tequila museum that can only be described as magnificent. Prior to 1964 they worked off three oven cookers for their total production today they have 15 ovens for their 100% agave spirits alone.
Distillery Quick Facts
Herradura's 100% agave tequilas are made with agave hearts roasted in clay ovens and fermented with wild yeast
22 thousand acres of blue agave
35 hours cooking and cooling agaves for 100% agave tequilas.
Employs 1,100 people including 90 Jimadors
Only 200 litre oak barrels used for aging 100 agave tequilas
The controversial Diffusor (machine that more efficiently separates the juice from the raw agave) was only in use from 2001-2007 but is now used for Pepe Lopez Mixto tequila
300 different strains of airborne wild yeast are created from 14 different fruit trees that are grown next to the fermentation plant
They believe 80% of their flavour profile for their 100% agave Blancos come from their wild yeast
Their stainless steel fermentation tanks hold 65,000 litres
All 100% agave spirits use all new American oak barrels
Over 60,000 visitors a year
Check out how to make a great Tommy's Margarita with David Hernandez and Herradura Plata below.
ADVERTISEMENT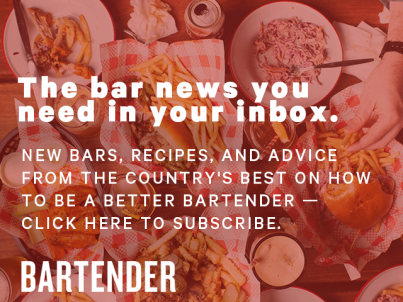 &nbsp