By Sam Bygrave
Photography by Rob Palmer
Presented by Dean Sykes of Gardel's Bar.
Port has found its way in to cocktails since the days of Harry Johnson and Jerry Thomas, with mentions of port-based drinks in both the Bon Vivants Companion and a healthy 36 mentions in Johnson's Bartender's Manual. They list Port Wine Flips and Port Sangarees; Port then was a staple of the bar. Nowadays Port has fallen from favour. The range of styles of Port can't help its cause, nor does the vogue in avoiding sweet drinks; nor does the need to decant their best wines, like Vintage Ports. Who has time for decanting in the age of the screwcap?
But which style of Port is most suited to cocktailing? It's a fair question, as the styles of Port range from young, inexpensive and fruit-forward Ruby Ports to rare, bottle-matured Late Bottled Vintage Ports and single quinta vintage ports and a range of Tawnies (of differing ages) in between. Generally speaking, Ruby ports are characterised by fuller fruit flavours, and basic Tawny Port lighter in colour and less flavourful. Reserve Tawny is aged longer and is more complex.
For the modern mixologist, however, a Tawny and a Ruby would suffice for most occasions. We've used an Australian drop here, the Morris Classic Tawny, which shows a little oxidative character but a lot of lively fruit as well.
ADVERTISEMENT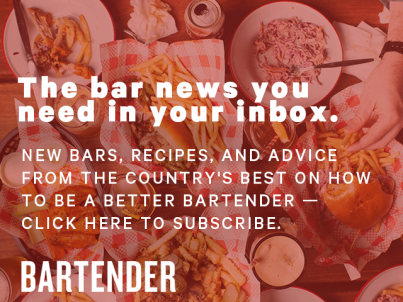 &nbsp
Click through the image to see a larger version, or check out the video at the bottom of the page.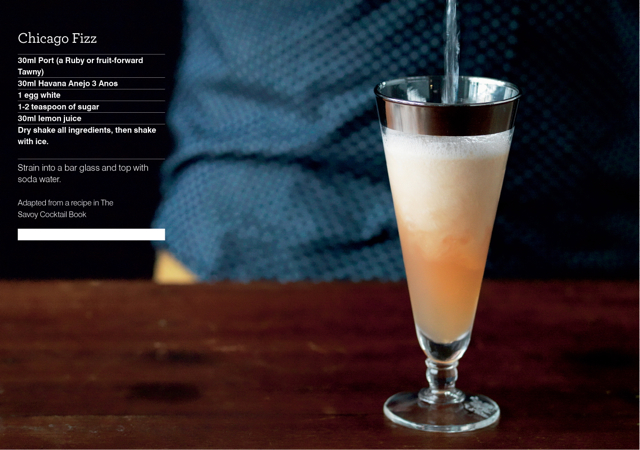 Notes on ingredients: 
• Tawny Ports, if they carry an age statement at all, can only be labelled as either 10, 20, 30 or over 40 years old, and is an average age of the wines blended to make that bottling.
• The best Tawny Ports show signs of development and have complex aromas of nuts, coffee and chocolate notes and berry fruits.
• Late Bottled Vintage Port is aged between four and six years and is the Ruby Port of a given year.
• Vintage Port is made to age in bottle. It is aged between 18 months and three years before being bottled — they are tannic wines when young and can age for twenty years and more.