Sean Chow goes through to the national final of the Angostura Global Cocktail Challenge
Last night in Brisbane the latest round of the Angostura Global Cocktail Challenge took place. Last year's Bar Awards Rookie of the Year, Sean Chow of Brisbane's Press Club, took out the comp with his drinks "Cool Rummings" and "The J & J".For his drink Cool Rummings, he splashed a good emasure of Angostura 7 year Old, lime, pineapple and almond syrup with Angostura Bitters and water into a blender, slowly adding some dry ice along the way to turn into a very cold slushie.
Chow beat second place getter Peryn Collier from Brisbane's Alfred & Constance, followed by third place Douglas Gilmour.
Chow joins Luke Redington, Evan Stanley and Dave Meadows in the national final.
ADVERTISEMENT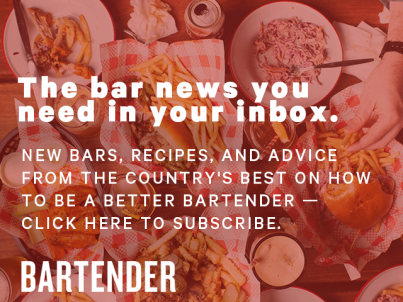 &nbsp