James Connolly heading up new bar, Enrique's
Experienced Perth bartender James Connolly has moved on from his role at Perth's Rockpool Bar & Grill, to open a new bar called Enrique's. "It's a Spanish-themed pop-up bar in Mount Lawley," said Connolly. "And like the bars of Barcelona we will be making the gin and tonic king," he said.
This is in addition to "having a banging little cocktail list and obviously a great Spanish-focused sherry and wine list," said Connolly. The wine list will be headed up by Emma Sputore from The Trustees, whose owner Scott Taylor, is behind this new venture.
As it is a pop-up bar, the project will be in place for five months before making way for a more permanent venue. The atmosphere will be laid-back and casual, and they'll be pumping great 80's tunes during service.
The team is looking for new hires right now and plans to be open in about two weeks time, said Connolly, who has just returned from the Mediterranean where he represented Australia in the global final of the Gin Mare Inspirations competition.
ADVERTISEMENT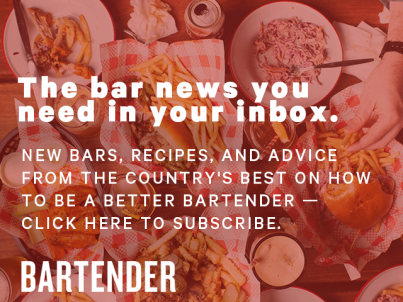 &nbsp