A new bar in Bondi hopes to cash in on the popularity of the primal agave spirit, mezcal. They've got on board ex-Cafe Pacifico and El Topo agave nut Brett Harris and the venue will be called Mr Moustache.
Owners Regina Bueno Ros and Bildo Saravia hope to bring the Mexico they know and love to our shores — along with a pile of mezcals they'll be distributing to trade, too.
"Mexico is a place of contrast," said Saravia, "we like to think that we're so sophisticated and this and that but then you see how things work there and its not so sophisticated."
"So we want to bring the real lessons of Mexico — that combination of the high end and the street," he said.
ADVERTISEMENT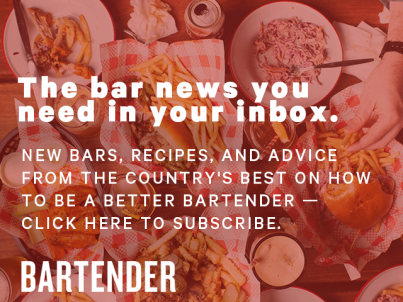 &nbsp
The feel combines what Bueno Ros calls a "French obsession" with the puestos of Mexico City street food vendors. It's these two extremes that provide the concept for the venue: "that's all the surrealism and magic that happens in Mexico," said Bueno Ros.
They'll be trading from 7am through to 11pm. "The drinks will start from 10am," said Bueno Ros. Mr Moustache is opening in November at 69-71 Hall Street, Bondi Beach and will seat 50.
If you'd like to find out more about or get involved hit up info@mr-moustache.com.au and contact 0424091987.