Café del Mar
Cockle Bay Wharf, Rooftop Terrace, Sydney
cafedelmar.com.au
The name of this bar might seem a little familiar to you. That's right, the famous Café del Mar — the same joint as that of the volumes of chilled out summer music (that was the staple of every bloody café and restaurant during the 'aughts) — from the idyllic playground that is Ibiza have opened up in Sydney.
They're perched high above Cockle Bay in the space where Coast restaurant used to be, and it's the perfect spot to catch the setting sun before the days grow shorter.
They're offering up relaxed vibes, and some top drinks: we love that although there's a focus on Spanish and Mexican beers (expected from an Iberian institution like this) they've also got Aussie experimental brewers Moon Dog's "Love Tap" available.
Add to that a range of Sangria pitchers and a very culinary cocktail list (the San Antonio Sunrise incorporates sun dried Pernod salt, roasted jalapenos and watermelon with tequila) and you've got yourself a recipe for great arvo in the sun.
ADVERTISEMENT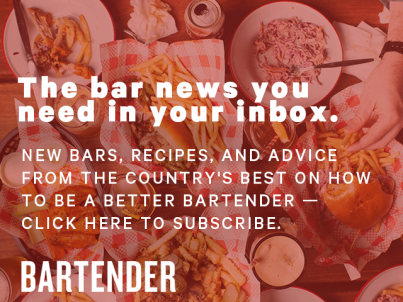 &nbsp