Club Suntory invites you to Noosa International Food and Wine Festival 2014 with your 'SEASONED' cocktail
As the weather turns from rays to rain, it's always nice to be somewhere beautiful, so Club Suntory are giving a few members the chance to live it up at the Noosa International Food and Wine Festival 2014.
We're asking all of our amazing members to whip up an original cocktail creation with a 'SEASONED' influence – meaning Summer, Autumn, Winter, Spring, or food-inspired. Basically, whatever 'SEASONED' means to you and your cocktails. Whatever you choose, it's going to be a fun way to show off your creative cocktail skills while soaking up the sun in Noosa.
To enter simply head to www.clubsuntory.com and submit a THREE (3) minute video of yourself creating your 'SEASONED' influenced cocktail, while illustrating your bartending ability, creative flair and uniqueness. Your cocktail must contain no more than SIX (6) ingredients, maximum 75ml alcohol, with minimum 45ml from the Suntory portfolio, and most importantly, you must tell us how 'SEASONED' influenced your final creation. Entries close midnight, April 17.
Six lucky finalists will be flown to Noosa to compete in the National Final at the Noosa International Food & Wine Festival on May 15 – 18, where things will only heat up further.
ADVERTISEMENT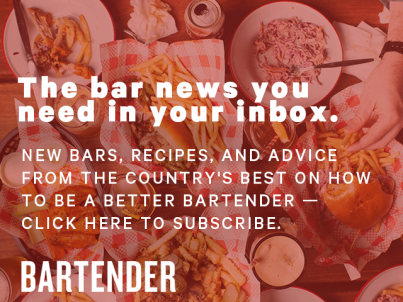 &nbsp
The National Final will see a two-part competition in sunny Noosa: Part One involves a daytime cocktail competition, with finalists serving up 300 samples of their video entry cocktail, judged by both consumers and professionals.
Part Two will see finalists attend a degustation dinner curated by celebrity chefs, while the finalists create a brand new cocktail to match the meal's flavour profile. Dishes will be allocated to each finalist, and they are to create a flavour-matched cocktail for the 150 guests in attendance at this VIP dinner event.
There are $1500 in cash prizes up for grabs, so what do you have to lose? Go on, get your 'SEASONED' on with the Suntory portfolio and your creativity, and show us what you've got!
Visit www.clubsuntory.com for a full list of terms, conditions and guidelines. Or click on the flyer below: