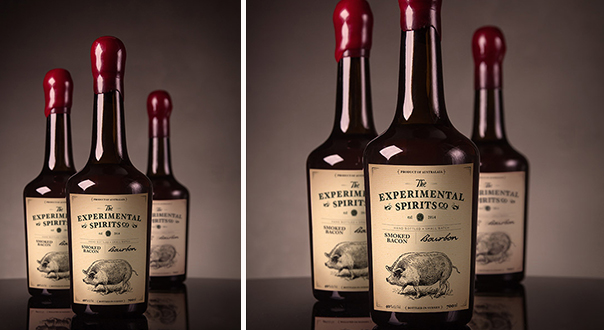 The man behind Eau de Vie and The Roosevelt, Sven Almenning, is launching a new spirits company called The Experimental Spirits Co. And the first new booze to come out of the company is their Smoked Bacon Bourbon.
"We've done bacon in the bars,' said Almenning of the product's development, "I think a lot of bars have done bacon bourbon. We've been making a spiced rum at The Roosevelt since we opened, which is just amazing. And I've been saying since we opened that we've got to roll out our own spiced rum at some point, so once we decided to do the spiced rum we thought we had to create a  second product. And smoked bacon bourbon — it just seems like a right fit, right? That's coming out first because it's the one we managed to finalise first, to get right first."
They're buying the bourbon from the US and bottling it in Australia at 40% ABV.
"We buy good quality from the states," said Almenning, "a few different brands and blend them together. And then we just do a very rigourous fat-washing process where we buy Australian bacon, smoke it, then fat-wash and go through a ridiculously painstaking filtration process to make sure that it's clean."
ADVERTISEMENT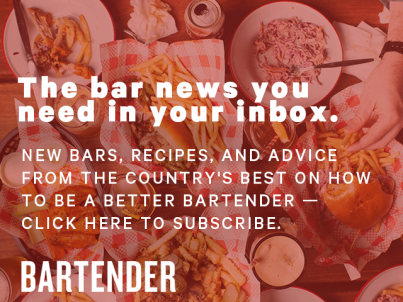 &nbsp
And it looks like this could be the start of something bigger, with the spiced rum slated for release next month and with more products on the way.
"We're going to start slowly with it," said Almenning, "selling it in the on-premise to start with. If it works, and people like it, we'll keep rolling out a bunch of different SKUs in the next few months and next year."
The packaging is beautiful, and the Smoked Bacon Bourbon will be available from the last week of June.
For more information email sven@speakeasygroup.com.au and check out the Facebook page: facebook.com/experimentalspirits