At this year's Tales of the Cocktail, some of the tastiest booze sampled were the liqueurs and cremes from US producer, Tempus Fugit. The company says that it takes historical recipes and renders them new for today's cocktail bartenders, and aside from the intricate and beautiful labelling — the packaging certainly draws the eye — the liquid inside is top-notch.
The creme de cacao is one of the truest expressions of chocolate we've tasted in booze — made with Mexican vanilla and Venezuelan cacao  it's full bodied, with a rich mouthfeel which will translate perfectly into your cocktails. And if you've never been a fan of creme de menthe, then you haven't tried this expression: it's silky, rich on the palate with a vibrant, natural taste of mint.
They also produce a bitter (called Gran Classico), a kina, and a liqueur de violettes which will have you reassessing the floral liqueur and it's uses. And for you fernet-heads out there, well, they make one of those too.
James France from Vanguard Luxury Brands tell us he has the range available now. For more information, email him at james@vanguardluxurybrands.com.
ADVERTISEMENT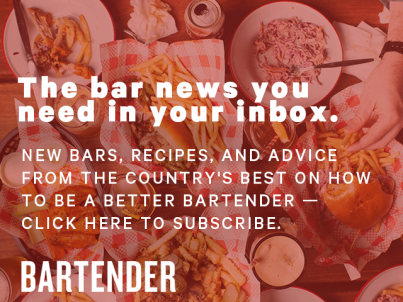 &nbsp