Jason Crawley is no stranger to the Most Influential List sponsored by Angostura Aromatic Bitters, having appeared on the list back in the 2013 edition.
You may know him from his Mixxit days, in which he was involved in training so many bartenders around the country, or more recently through his work with his company, The Drink Cabinet, or picked up one of his syrups. You should also youtube him for some bar tricks — they don't teach those skills any more.
What are you working on at the moment? 
A few things… I have just launched my latest Crawley's Imperial device in collaboration with Tanqueray Global. It is called the Champion Shaker and it's bloody wonderful: It's essentially a more intricate version of the Imperial Shaker, with more moving parts and Victorian detail. Have a look at it on Instagam @syrupbaron.
The Simple Syrup Co is also growing throughout China and South East Asia, so the next step is a launch in the USA and Western Europe. We are just looking to partner with a distributor with a similar quality ethos and culture to our own.
ADVERTISEMENT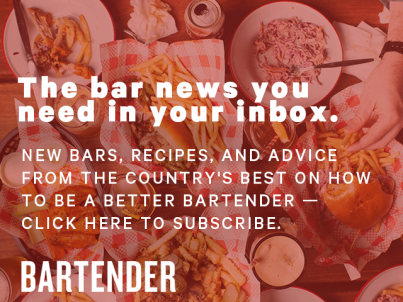 &nbsp
The Drink Cabinet is also rapidly growing year on year (now we have offices in the UK) and we have an exciting calendar of bartender engagement strategies to unleash into this market throughout 2016.  
 
Which concepts/trends do you think we'll see in 2016?
No idea, but hopefully increased love for our Bartender Syrup brands. As for "take offs" I would like to see the more large scale hotel businesses evolve their strategies in line with the market demand for improved customer service and knowledge. 
 
If you were face to face with your 21 year old self, what advice would you give them?
Don't ever start smoking cigarettes, take up yoga and pick up an instrument immediately.