In association with The Kraken Black Spiced Rum
You may have heard a tale about a mythical creature rising up from the seas to shipwreck a crew and a cargo of Caribbean black spiced rum. Indeed, that's the story behind The Kraken Black Spiced Rum.
Made from Caribbean rums and spiced with a secret recipe of 13 spices (and you wonder why there's a superstition around the number 13?), The Kraken Black Spiced Rum offers more than a good yarn when it gets to play with other flavours.
ADVERTISEMENT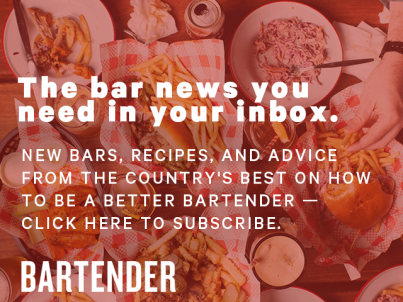 &nbsp
There's a few things to consider when you're stocking spiced rum in your bar. Ramblin' Rascal Tavern's Charlie Lehmann told us that by and large, spiced rum is one of those spirits on the back bar that are always name-called — and the most common call is for one with ginger beer.
We asked Charlie to whip us up something of his own creation in addition to these drinks — make sure you give his Kraken Coffee Flip a go.
There's nothing mythical about the taste of these drinks — just solid, front-on flavour bombs — and they're a great launching off point for your own mixing.
The Kraken Coffee Flip
45ml Kraken Rum
15ml PX Sherry
2 dashes of Angostura
15ml sugar syrup
1 whole egg
Dry shake, then shake with ice and strain into a wine glass.
Recipe by Charlie Lehmann
The rich flavours of Kraken are ripe for a Flip. This is a creamy, bold, flavoursome drink.
The Kraken Storm
1 part Kraken Rum
3 parts ginger beer
Lime wedge
Build all ingredients in a highball glass.
The Kraken Storm takes your classic Dark & Stormy and casts a spiced squall through the drink — full of flavour, it's a modern staple of the bar.
The Kraken Espresso Martini
2 parts Kraken Rum
1 part fresh espresso
1 part coffee liqueur
Shake all ingredients with ice and serve in a coffee cup.
When you put The Kraken Black Spiced Rum into an Espresso Martini, the spices play well with the notes from fresh brewed espresso, and you know you're drinking a big drink.
The Kraken & Cola
1 part Kraken Rum
3 parts cola
Lime wedge
Build all ingredients over ice.
Rum and Cola is a classic seafaring combination — generations of salty seadogs have grown up on the stuff. But when you throw The Kraken Black Spiced Rum into the mix, the drink gains a flavourful, darker edge.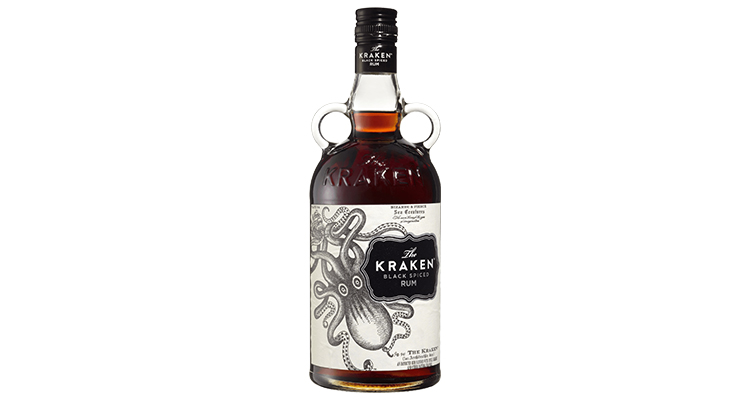 Tasting Notes
Dark squid ink black in the glass, The Kraken has a nutty nose with vanilla, coffee, and gunpowder. Slightly sweet on the palate with cola-like vanilla and a spicy, espresso coffee character and caramel, cinnamon cloves and gingerbread before a long, peppery, spiced finish.
Distributed by island2island