Day#2: Sugarcane Fields, Cuban Salsa, The Hershey Train & Salon Rojo
Blog by Thomas Kiltorp, Red Hummingbird & The Emerald Peacock, Melbourne
9am                   Oh my god, where am I? Where are my clothes?…… Thanks to Juarez and his late night servings of Havana Club 15yr old I am late for my first day in Cuba!
9.05am             [Banging noise]….thank God it's Lachlan at the door to take me downstairs to the bus.
ADVERTISEMENT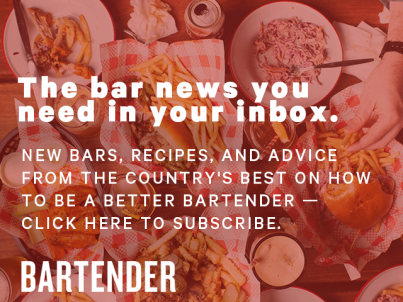 &nbsp
10am                 We start our day with a trip to the sugar cane fields – where all great rum begins! Surrounded by 111 people from all around the world – there are Polish, Swiss, Irish, Canadians, Romanians and Kiwi's all loaded on to the buses and taken to Casablanca station where we jump on to the Hershey train out to the rich Cuban Cane fields with Cuba Libre's on arrival of course.
10.15am           The twirling begins, our group is met by a Cuban Salsa band belting out tunes reminiscent of the famous Buena Vista Social Club and while the Romanians get down with the music, the rest of our team and a few of the Irish sneak in a cheeky cigar to start the morning off in proper Cuban fashion.
10.30am           The Hershey Train takes us out through the vast farming region of Cuba, it's easy to see why Christopher Columbus fell in love with this land back in October of 1492.
#FACT# On October 28, 1492, Christopher Columbus landed in Cuba and christened it "Juana," in honor of Prince Don Juan, son of Queen Isabella. Its Indian name was "Cubanacan." Slowly the name Cuba was adopted by the Spanish.  [ref. keyhistory.org]
11am                 We arrive at our destination, where we're given the opportunity to really experience the first part of the production process – cutting down the sugar cane.
#FACT# Cuba produces between 2.5 to 3.5 million tons of sugar cane per year, subsequently the sugar cane industry is the largest export industry in the Cuban economy. In 2008 Cuba harvested 330,000 hectares of land dedicated to the growing of sugar cane, contributing to 1.5 million tonnes of cane sugar.]
At this point the farmers explained to us the process of cutting the sugar cane, then moving on to teaching us how they squeeze the juice out of the cane.  We all were given the sweet soft cane juice to try, understanding the first step in the journey of making a Cuban Rum.
#FACT# "Garapa" is the Brazilian Portuguese term for the juice of raw sugar cane (in some Southern states Garapa is better known as "caldo de cana" (cane juice). It is very popular in other tropical countries of Latin America as well. Sugar cane juice is especially popular among the Cuban expatriate community in Miami, where it is found in abundance at many locations in Little Havana. Sugar cane juice is obtained by crushing peeled sugar cane in a small hand- or electric mill. Due to its high sugar content it is rich in calories. Garapa juice is the primary source of sugar cane derivatives such as raw sugar and ethanol.
12noon             Sadly we leave the farmers behind, but not before catching a ride on the back of an ox drawn cart.  Our next destination is El Aljibe, where we're promised a taste of the best chicken in town!
7pm                   Our bus departs for La Ferminia – a local Cuban Restaurant in the suburb of Mirmar, Mojito's on arrival of course followed by a traditional meal of seafood and more chicken.
11.30pm           It's time to dance! We head to Salon Rojo where its Cuban Salsa meets Eurovision!  One by one each country in attendance is announced, the relevant flag is displayed on screen and the crowd goes wild.  The atmosphere here is amazing – imagine 800 people from all over the world, dancing and singing, being served at your table with Havana Club 7 year old while smoking the finest cigars…. A night I'll never forget.
If you want to read more about the Havana Club Masterclass Adventures:

Click here to read the Havana Club Masterclass: Meet the Winners
Click here to read the Havana Club Masterclass: Day#1