These products were both featured in Bartender's December issue.
The team at Tamborine Mountain Distillery has just released two new products that are sure to have their growing fan base look on with goggle eyes. The company's  Lilly Pilly Gin has undergone distillations with Juniper and 30 botanicals. Due to the rich oils picked up from maximum juniper distillation, this Gin will louch upon mixing. With flavours of angelica and citrus blossom, it is utterly delicious served straight or as martini.
Complimenting the new Gin is their hand crafted cocktail bitters. With a rich array of complex bitter leafy botanicals like hyssop, mugwort, wormwood and hints of Elderflower, mistletoe and passionflower this product is sure to be a great inclusion to your bar. Turn to the 'Cocktail Experiment' on page 48 to see how Eau-De-Vie showcased the new bitters as part of their challenge.
For further information please contact Tamborine Mountain Distillery on 07 5545 3452
ADVERTISEMENT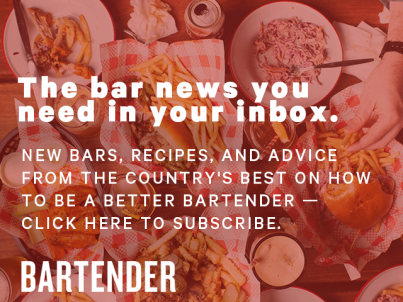 &nbsp