A royally tasty beverage
By Simon McGoram
Photography by Rob Palmer
Queen Victoria was one memorable monarch. She might not be a picture of beauty, but Victoria's reign as Queen of the United Kingdom stretched for over 63 years – the longest of any British monarch and the longest of any female monarch in history. What's more she became Empress of India in 1876 after the powers of the at times nefarious East India Company were dissolved and absorbed by the British Government.
'East India' is a region which was originally composed of not only India, but also Burma, Malaya, Singapore and a handful of British colonies. And The East India Cocktail named after the region is a sophisticated Cognac-based mix that was most certainly created around the time that Victoria made Empress.
ADVERTISEMENT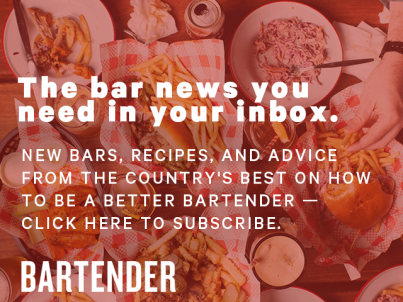 &nbsp
The cocktail was thought to have been created at the East India Club in London which was founded in the middle of the 19th century. The club's original members were the servants of the East India Company and commissioned officers of Her Majesty's Army and Navy returning from England's holdings in 'East India'.
It's a nice theory that the drink was created here, but in this as in many things the Yanks beat the Brits to it. Harry Johnson first published a recipe for the East India cocktail in his 1882 New and Improved Bartender's Manual.
Johnson's recipe calls for pineapple syrup – a bar staple at the time. Whilst a quality house made pineapple syrup will work amiably we've adapted a recipe here from Ted Haigh's Vintage Spirits and Forgotten Cocktails, 2004, which calls for raspberry instead.  There are a load of variants of this drink as it stands, but Haigh's adaptation has become a widely accepted riff. Besides, we think that this drink's attractive red hue brings out Vicky's eyes.