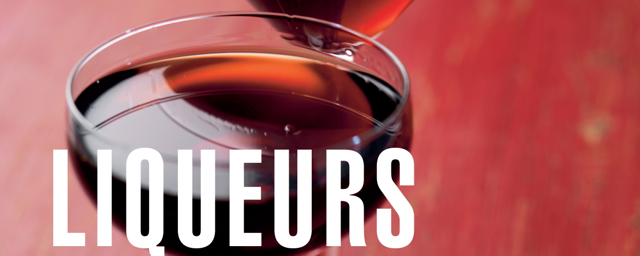 Poor, much-maligned liqueurs. They've been around for centuries, supposedly cured Popes of illnesses, and have been useful destinations for surplus fruit from harvest. Different countries and cultures all bear differing versions of the stuff, made with what they have to hand. But much like it did to corduroy and flares, the '70s threatened to ruin liqueurs for everyone.
Baby Boomers have a lot of explaining to do, not the least for some of the drinks that arise from this period of their drinking youth. But are they beyond salvage? Whilst calls for B52s may have gone the way of the dodo,  here's a selection of drinks that we think that, with a tweak or two (and, in the case of the Hurricane, the right place) could use a revisit.
Kir
30ml Joseph Cartron Cassis
150ml Aligote, or another dry white wine.

Pour cassis into a wine glass, and top with chilled white wine.
ADVERTISEMENT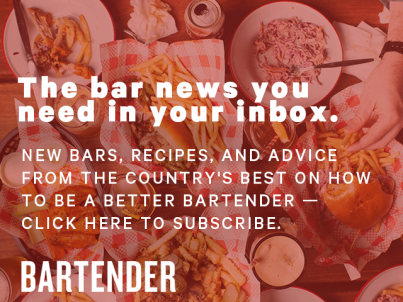 &nbsp
The Kir has been around a long time. Named for the Dijon mayor, Felix Kir, who popularised the drink in Burgundy, the idea of pairing white wine with cassis goes back before the great mayor was born. William Terrington's 1869 book, Cooling Cups & Dainty Drinks details a recipe for vin blanc and cassis seven years before Kir's birth.
Hurricane
60ml light rum
60ml dark rum
30ml Passoa passionfruit liqueur
30ml orange juice
30ml passionfruit juice (strained)
15ml lime juice
15ml grenadine

Shake with ice, strain over ice into a Hurricane glass.
From the land of the Big Gulp, from down the Big Easy way, comes this super-sized drink. Use proper grenadine, fresh juices, great rum and liqueur and all you need is the right place and time. Say, New Orleans about 11am?
Mexican Coffee
30ml blanco tequila
30ml TMD Choc and chilli liqueur
100ml black coffee
1 teaspoon brown sugar
Add ingredients to mug. Top with whipped cream, dust with grated nutmeg.
This recipe spruces up the old school liqueur coffee. A pleasant hit of chilli works a treat with chocolate, coffee and nutmeg — and Tequila, well, that goes well with everything.
White Russian
30ml vodka
30ml Kahlua
40ml almond milk

Build over ice, stir with a finger a la The Dude.
Did you know that a White Russian was a term for someone who fought on the side of the Imperialists during the Bolshevik Revolution. And the Black Russians? Anarchists! Whether or not they'd approve of Kahlua, let alone almond milk, touching their vodka, this recipe cuts out some of the fat — a nice, modern update.
Casino 
2 dashes maraschino liqueur
2 dashes Angostura orange bitters
10ml lemon juice
30ml Hayman's 1820 Gin Liqueur
30ml The Botanist gin
Shake all ingredients, strain into a chilled coupette.
OK, so this drink is more classical than classic rock, but we've substituted the Old Tom gin of the original for a split between dry gin and Hayman's Gin Liqueur. You double down on the botanicals, the liqueurs give the palate a rounded feel, the acid gives it backbone.