The Australian small batch gin market is about to welcome a serious new player with Australian Bartender getting wind of an exciting new project coming out of the Yarra Valley headed up by a couple of booze industry legends.
Stu Gregor might be known to readers as the bloke whose company Liquid ideas has promoted many a great spirit – including launching the Reserve brands group for Diageo and also working with the high-end spirits business at Pernod Ricard over the years. He also might be remembered for  MC'ing  the Bar Awards a couple of times back in the mid 2000s and it is great to have him back behind the mic this year, doing the same. Gregor is in partnership with winemaking guru Cameron Mackenzie who has been running the Rob Dolan winery in recent times after a stint with Giant Steps – both in the Yarra.
The new brand is to be called Four Pillars and will be batch distilled in a German engineered copper Carl still to be called Wilma (after Cam's late mother). It is the first new, bespoke Carl still to be sent to Australia and it will be in situ on the fringe of the Yarra Valley and pumping out high end, craft gin from November this year. The still (pictured with Mackenzie) is a thing of real beauty.
"Me, Cam and Matt (Jones our third partner) are lovers of craft, of spirits in general but gin in particular and this is a true labour of love," Gregor said.
ADVERTISEMENT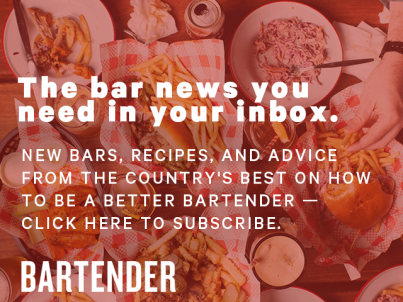 &nbsp
"We have been sourcing botanicals from home and abroad, have been creating some trial distillations for more than a year, have been over to the US to learn from all the best craft distillers there and we can't wait to get started."
Gregor says Four Pillars will be distributed by "the best, most bartender-friendly, high end distributor operating in Aus – you will know exactly who I am talking about". The focus initially will be a Rare Dry Gin with a unique Australian style, after that will come an Old Tom style barrel aged gin, a sloe gin and a couple of other exciting projects.
"We are just pumped to have this magnificent still at our disposal, some incredible botanicals, a great distiller in Cam who has an impeccable palate, and access to the best water in the world in the Yarra Valley," Gregor told Australian Bartender.
"We also want our still and distillery to become a real hub for serious bar professionals – we want it to be a place where people serious about craft spirits come to experiment, to play, to learn and to make some cracking drinks with what we hope will be one of the world's best spirits."
And the name Four Pillars?
"Well there are two stories – the one for publication is that we are building this business and the gin on four pillars – our still, the water, simply excellent botanicals and a passion for craft. The "other" story of why its called Four Pillars might slip out after a few Negronis . . lets just say it's a little more "colourful" than this version."
We reckon Four Pillars is a brand to look out for from November this year. We hope to have an update in the November edition.
If anyone wants to contact the Four Pillars crew direct,  email Cam Mackenzie on Cameron@fourpillarsgin.com.au; or you can email Stu at stuart@fourpillarsgin.com.au.