Over 350 people gathered at Sydney's Hugos Lounge to witness the five state finalists of Suntory's Cocktail Connoisseur competition shake, stir and mix it up against one another. At stake were not just bragging rights, but a once in a lifetime trip to Japan with a cool $1000 cash in spending money.
Adam Bastow of Black Coffee Lyrics on the Gold Coast emerged triumphant on the night, which saw the five finalists making drinks for and winning votes from members of the public and the trade. In second place and walking away with a $500 prize was the Keystone Group's winning Jason Williams, and Adelaide's Monica Place took third and a $250 cash prize.
Check out the specs on Adam's winning drink below.
ADVERTISEMENT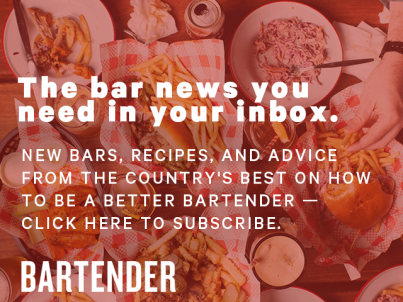 &nbsp
 Islay High Tea by Adam Bastow of Black Coffee Lyrics 
A Pavan liqueur and Bowmore Legend scotch whisky delight with floral fruity flavours sweetened by guava nectar and lemon juice – a great catch up cocktail served in a quirky vintage teacup.
Glass: Tea Cup
Garnish: Lemon Zest
Method: Shake and strain
Ingredients:
30ml Bowmore Legend
30ml Pavan
30ml Golden Circle guava nectar
30ml lemon juice
15ml sugar syrup